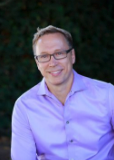 To be acknowledged as one of the top realtors in the country is no small feat
SARATOGA, Calif. (PRWEB) July 03, 2018
Michael Galli of Alain Pinel Realtors' (APR) Los Altos office was named one of America's top real estate professionals by Real Trends, as advertised in The Wall Street Journal. The Los Altos office agent is a member of "The Thousand Top Real Estate Professionals," a prestigious national awards ranking sponsored annually by Real Trends and advertised in The Wall Street Journal. Galli is ranked in the top one half of one percent of the more than 1.3 million Realtors nationwide.
"I'm honored to be named to this incredible list of industry professionals by Real Trends," said Galli. "This recognition reflects my dedication to providing clients with unmatched attention to detail and service, and only reinforces my passion for real estate."
The Thousand real estate professionals were announced on June 29, 2018, with four categories honoring the top 250 residential agents and agent teams for excellence in:

Individual Sales Professionals—Sales Volume
Individual Sales Professionals—Transaction Sides
Team Professionals—Sales Volume
Team Professionals—Transaction Sides
According to The Thousand, Galli had sales volume totaling $80,180,130, ranking him 226th in the nation among real estate professionals.
"Michael brings a diverse set of skills and experience to each of his clients," said Mike Hulme, president of Alain Pinel Realtors. "To be acknowledged as one of the top realtors in the country by Real Trends is no small feat. Congrats to him on this remarkable accomplishment."
The ranking of The Thousand can be found at: http://www.thethousandrealestateprofessionals.com.
About Alain Pinel Realtors®
Alain Pinel Realtors (APR) is the largest privately owned residential real estate company in Northern California and is consistently ranked among the top 10 largest residential real estate firms in the United States based on closed-sales volume. The firm has 1,400 agents in more than 30 offices throughout Northern California. APR was founded in 1990 by CEO and President Paul L. Hulme, and is based in Saratoga, Calif. Visit us at apr.com, china.apr.com, facebook.com/AlainPinelRealtors, and @AlainPinel.
About The Thousand
This awards program was developed jointly by WSJ. Custom Studios (and is not affiliated with the Editorial Department) and REAL Trends, a leading source of analysis and information for the residential real estate brokerage industry. REAL Trends The Thousand honors America's elite real estate professionals and their companies and is compiled and analyzed by REAL Trends with a special ad section included in The Wall Street Journal.