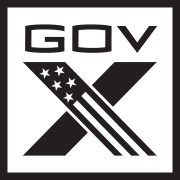 Having someone of his caliber and experience in this leadership role with the board, and his overall guidance for the company, is an incredible asset for us. - Alan Cole, GovX CEO
SAN DIEGO (PRWEB) July 03, 2018
GovX, the online shopping site exclusively for current and former military, law enforcement and first responders, has named David Alberga as its new board chairman. Mr. Alberga brings over 30 years of professional business, investment, and leadership experience to the role, and will help guide the long-term business strategy of GovX as it continues its mission to provide the finest online shopping experience for men and women with service-related backgrounds.
A graduate of the United States Military Academy at West Point, Mr. Alberga served as an officer in the US Army before graduating with an MBA from Stanford Business School. Alberga's military experience makes him uniquely suited to oversee the strategic agenda of the GovX board and step in for Tony Farwell, who will continue to serve as vice chairman of the board.
"It's been great working with the GovX team over the past four years to build an amazing, sustainable business through service to the men and women of the United States' military and first responder communities," Mr. Alberga said. "Taking on the added responsibilities of Chairman of the Board is a privilege, and I look forward to continuing close work with the GovX team to achieve our mission."
Alberga's longest venture was with ACTIVE Network, LLC, where he worked as CEO for 13 years before serving as its executive chairman. Under his leadership, ACTIVE went public before it was acquired in 2014 for $1 billion. In addition to his new role at GovX, Mr. Alberga also serves as a member of the board of directors of Citadel Defense Company, a San Diego-based technology company specializing in anti-drone warfare.
"Dave's contribution as a GovX board member over these crucial early years of the company has been instrumental," said Alan Cole, GovX CEO. "Having someone of his caliber and experience in this leadership role with the board, and his overall guidance for the company, is an incredible asset for us."
About GovX:
GovX.com is a members-only online shopping site built specifically to honor and support those who protect our country and communities. GovX members include active and veteran U.S. military, firefighters, law enforcement officers, federal agents, and personnel from related government agencies. GovX members have exclusive access to thousands of products, tickets, experiences, and travel services from hundreds of leading brands, all at members-only pricing. Through the GovX 'Mission Giveback' program, a portion of every order on GovX.com is donated to a non-profit operating in the military or first responder communities. Membership is free for those who qualify, and verification through the GovX platform is fast and easy. For more information, visit GovX.com.