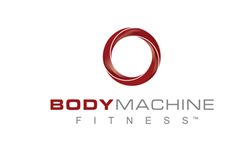 There are many options for workouts and we're thrilled that our immersive workout experience is resonating with our members.
DALLAS, Texas (PRWEB) July 03, 2018
Body Machine Fitness, a world-class fitness studio, announces today it is selected by Plano Magazine readers as the "Best of Plano" gym for 2018.
The Best of Plano Magazine nominees were voted on by the public at PlanoMagazine.com to determine the winner (nominee with the highest number of votes) for each category. After 97,697 votes, the Best of Plano Magazine 2018 winners were announced.
"We're grateful to the Plano community and our loyal members for voting us the best gym in Plano," says Margaux Phoenix, President and co-founder of Body Machine Fitness. "To us, this is a direct reflection of our commitment to overall health and wellness from the inside out and it is an honor to be recognized. We're very thankful for our BMF fam."
The Best of Plano is an annual event that asks readers of the magazine to vote for their favorite local business in a variety of categories; including Best Gym.
Opening in July 2017, Body Machine Fitness holds fitness-driven challenges with the goal of encouraging and inspiring members. Most recently, the gym held a month-long fitness fundraiser, raising more than $23,000 for the North Texas non-profit, 22KILL in honor of our nation's heroes. Following the successful fundraiser, plans are underway for additional community events.
"We're about to celebrate our one year-anniversary," says Phoenix. "We're humbled yet proud of the impact we've made. The Plano community is very discerning when it comes to health and fitness. There are many options for workouts and we're thrilled that our immersive workout experience is resonating with our members."
About Body Machine Fitness:
Founded in 2017, Body Machine Fitness is an instructor-led, immersive workout experience driven by a club-like audio and lighting atmosphere. The one-hour full-body strength and conditioning workouts are designed to serve all fitness levels from beginner to elite, while providing world-class equipment, spa-like amenities and smoothie bar offerings. The entire workout experience, including the synchronized electrifying audio, soundtracks and light show, are customized daily to keep members engaged, energized and deliver maximum results, while ensuring the safety and well-being of its members. Founders Margaux Phoenix, Jeremy Soder, and Pete Stickney are physical fitness experts and enthusiastic supporters of the community in Plano Texas and beyond. Learn more at: http://www.bodymachinefitness.com.