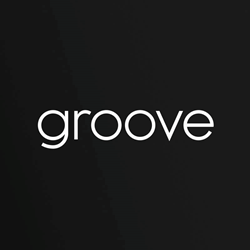 BALTIMORE (PRWEB) July 05, 2018
With over 11 years of success helping businesses drive revenue online, Groove Commerce demonstrated continued growth in the second quarter of 2018. Groove Commerce attributes this success to its impressive client satisfaction rate, with Groove Commerce reviews averaging 4.8 out of 5 stars across all sites the business operates across. Among the reasons for these high ratings is the company's commitment to its customers.
"Their professionalism and responsiveness was refreshing, but it was their passion that made them truly special to work with," says Megan Langley of Advantage Engineers.
HubSpot's increased popularity can leave many companies with more questions than answers about the service – but not Groove Commerce customers. Groove Commerce's near-perfect reviews on its HubSpot page reflect its dedication to finding the right answers for every customer it partners with.
"Whether our question is about Hubspot lists, design challenges, privacy compliance, ROAS for Google, or Facebook ads, there is a team member with expertise in that area," says Shelly Mallott of Final Draft.
Instead of providing one-size-fits-all solutions, Groove Commerce delivers tailored approaches based on individual business needs. This approach helps them find design options and solutions that work for each particular company.
For more recent client reviews, please visit:
https://www.hubspot.com/agencies/groove-commerce
https://partners.bigcommerce.com/directory/partner/125675/groove-commerce
About Groove Commerce
Groove Commerce is a global ecommerce and lead-generation agency that intersects design, marketing and technology. Founded in 2007 and based in Baltimore, MD, Groove has been recognized by Inc. Magazine, The Agency Post and Business Insider for its growth and corporate culture. Since then, the agency has helped clients increase revenue through strategic marketing and development. Groove has forged premier partnerships with the world's leading ecommerce and marketing technologies, including HubSpot and BigCommerce.
To learn more about Groove, please visit:
https://www.groovecommerce.com
https://twitter.com/groovecommerce
https://www.facebook.com/iGotGroove/
Contact:
Drew Blais
hello(at)groovecommerce(dot)com