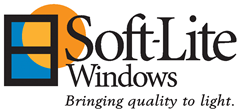 STREETSBORO, Ohio (PRWEB) July 05, 2018
Soft-Lite is proud to announce its partnership with Fortiva Retail Credit, a consumer second-look revolving line of credit financing program for credit-challenged consumers. Fortiva Retail Credit approves customers that other financing programs have declined, allowing remodeling companies to offer their customers a line of credit up to $40,000 for installations, products, repairs, warranties and all other services, even when that customer has credit down below a 500 FICO.
Soft-Lite's partnership with Fortiva offers the company's dealer network a program that will allow them to increase sales on the same leads they are already running with no additional marketing expense. With 30-50% primary turn down approvals, the Fortiva Retail Credit Program will help Soft-Lite customers significantly increase their sales. Soft-Lite's dealer network will also enjoy other benefits, such as a fast, easy, 100% paperless process; application link via smartphone, tablet, website and call center; and instant approvals for their customers. The Fortiva Retail Credit program has been in business for over 20 years and has funded over $25B in second-look loans.
Soft-Lite is a vinyl replacement window and door manufacturer headquartered in Soft-Lite is a vinyl replacement window and door manufacturer headquartered in Streetsboro, Ohio. The company is a 5-time ENERGY STAR Partner of the Year award winner and a 3-time Sustained Excellence award winner. Soft-Lite has also earned multiple Crystal Achievement Awards and is a recipient of the Friedman Corporation Customer Appreciation Award, the Window & Door Top 100 Manufacturers recognition, and the Door and Window "Companies to Watch" recognition. For more information, visit http://www.soft-lite.com.
FORTIVA RETAIL CREDIT is a consumer credit program offered by The Bank of Missouri. The program leverages instant decisioning capabilities, deep underwriting and a paperless process to provide a best-in-class program for its clients. The flexible technology platform utilized provides a loan decision to consumers within seconds. We serve clients in a number of markets such as Home Improvement, HVAC, Furniture, Electronics, and Educational Services. Fortiva Retail Credit serves all U.S. markets including Puerto Rico and the U.S. Virgin Islands.