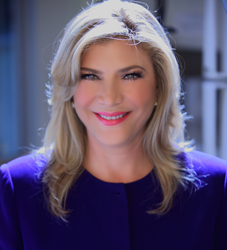 "People around the world with a simple email can request a conversation and choose the method of their therapy or coaching at www.foojan.com. People can reach me through email, chat, message boards, audio or video to get help." - Dr. Foojan Zeine
LOS ANGELES (PRWEB) July 10, 2018
"Dr. Foojan Zeine, a psychotherapist, life coach, and author, is conducting online therapy and coaching for anyone, anywhere in the world that prefer to use this format from the comfort of their home or office," said Dr. Zeine, who specializes in intimate relations and addictive behaviors. "However, this is not for people with severe mental illness or in crisis or suicidal. It is geared more toward people who are interested in building their future, enhancing the quality of their life, rising to their optimum potential or are suffering from depression, anxiety, traumas and domestic violence."
Dr. Zeine, an expert in online therapy and coaching and the co-author of "Online Therapy," explains that online therapy and coaching is for people who are 18 years old and up who don't have access to a therapist or a coach in the vicinity of their home or who like the comfort and privacy of working on themselves from home or office.
"People around the world with a simple email can request a conversation and choose the method of their therapy or coaching at http://www.foojan.com," noted Dr. Zeine. "People can reach me through email, chat, message boards, audio or video to get help."
Dr. Zeine is the originator and author of "Awareness Integration" educational and psychological model, a multi-modality approach and intervention toward minimizing depression and anxiety while improving self-esteem and self-confidence. Dr. Zeine is also the author of "Life Reset, The Awareness Integration Path to Create the Life You Want."
Awareness Integration is a new model in the field of psychology synthesizing concepts from cognitive, behavioral, emotional and body-mind theories that offers an opportunity to choose and reset life. Dr. Zeine also hosts a call-in radio show called "Inner Voice - Heartfelt Chat with Dr. Foojan" on KMET 1490 AM / ABC News radio.
About Dr. Foojan Zeine
Dr. Foojan Zeine offers counseling services, Psychotherapy and Life Coaching for individuals and couples. She conducts lectures, workshops and groups on Awareness Integration model. Psychotherapy and coaching can be done face to face, online or via telephone. For more information, please call (818) 648-2140, or visit http://www.foojan.com. Dr. Zeine's offices are conveniently located at 9300 Wilshire Blvd., Suite 306, Beverly Hills, CA 90212; 2102 Business Center Drive, Suite 203D, Irvine, CA 92612; and 20300 Ventura Blvd., Suite 315, Woodland Hills, CA 91364.
About the NALA™
The NALA offers small and medium-sized businesses effective ways to reach customers through new media. As a single-agency source, the NALA helps businesses flourish in their local community. The NALA's mission is to promote a business' relevant and newsworthy events and achievements, both online and through traditional media. The information and content in this article are not in conjunction with the views of the NALA. For media inquiries, please call 805.650.6121, ext. 361.