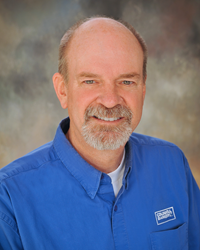 "You can get more house for your money, and more land in Lake Arrowhead. You will have neighbors, but won't have to look at their house due to the trees and larger land." - Jim Newcomb
LAKE ARROWHEAD, Calif. (PRWEB) July 06, 2018
Many people dream of living in a mountain community, such as picturesque Lake Arrowhead, aka "The Alps of Southern California." "The benefits are endless," said Jim Newcomb, broker associate at Coldwell Banker Sky Ridge Realty, who moved his family to Lake Arrowhead almost 18 years ago. "Although it's a small community, there's is much here to do, and outdoor recreation abounds."
For people considering moving to Lake Arrowhead, Newcomb, who specializes in lakefront estates to small mountain cabins in Crestline, Lake Arrowhead, Running Springs, and Green Valley Lake, lists the following five benefits:
No. 1: Tight community. Living in a larger city can make people feel lost in a crowd, as if they are strangers to the community. "In Lake Arrowhead, however, we are a tight community where people feel like family, and where you know most everyone," noted Newcomb. "Here, involvement in the community makes a difference."
No. 2: Low crime rate. Lake Arrowhead is a safe place to raise kids, "and if your kids do something stupid, the small town will let you know," added Newcomb.
No. 3: Abundant nature. Lake Arrowhead is blessed with clean air and spectacular wildlife. "And unlike most places in Southern California, we get all four seasons up here," stated Newcomb. "We have hiking, biking, skiing, boating, and golf. Since Lake Arrowhead is a private lake, we don't see the large crowds that other areas experience."
No. 4: Centrally located. Lake Arrowhead is just two hours to San Diego, 1.5 hours to Palm Springs, 1.5 hours to the beach and three hours to Las Vegas.
No. 5: Lower housing costs. According to Zillow, the average home value in the Lake Arrowhead area is $318,400. "You can get more house for your money, and more land in Lake Arrowhead," concluded Newcomb. "You will have neighbors, but won't have to look at their house due to the trees and larger land."
Newcomb has over 35 years of sales, marketing, merchandising and negotiating experience, and is a Licensed Real Estate Broker. He has experience as a mortgage consultant (working for a time at Arrowhead Home Loans).
About Jim Newcomb, Coldwell Banker Sky Ridge Realty
Jim Newcomb is certified as a Coldwell Banker Previews Property Specialist (a designation for agents who specialize in luxury residential properties), as well as a Certified Negotiation Specialist, a Certified e-Marketing Specialist, and the most recent certifications: FTBS (First Time Buyer Specialist), SFR (Certified Short Sale and Foreclosure Resource) and CHS (Certified HAFA Specialist). His real estate expertise includes sales of cabins and lakefronts in the San Bernardino Mountains. For more information, please call (909) 336-2131, or visit http://www.lakearrowheadagents.com.
About the NALA™
The NALA offers small and medium-sized businesses effective ways to reach customers through new media. As a single-agency source, the NALA helps businesses flourish in their local community. The NALA's mission is to promote a business' relevant and newsworthy events and achievements, both online and through traditional media. The information and content in this article are not in conjunction with the views of the NALA. For media inquiries, please call 805.650.6121, ext. 361.