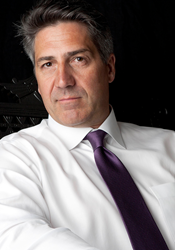 "Caffeine seems to play no real role but instant versus whole bean does, which is in line with our belief that coffee quality plays a part in the health benefits." -Andrew Salisbury
GREENVILLE, S.C. (PRWEB) July 06, 2018
While multiple studies have correlated coffee consumption with longevity, including a large umbrella study published in October of 2017 by the BMJ, fewer studies answer the question of which specific compounds present in coffee affect health outcomes. Fortunately, new leaps in DNA testing are making it possible to single out the substances that might hold the key to the beneficial qualities of coffee.
The new population-based study from the UK Biobank set out to identify whether the way humans metabolize caffeine affects longevity and whether or not it contributes to or detracts from coffee's health benefits. With a sample size of 500,000, the Biobank used baseline demographics, lifestyle, and genetic data for 10 years from 2006 to 2016 to estimate hazard ratios (HRs) for coffee intake and mortality.
Past studies, including one published by Human Molecular Genetics in December 2016, show a major variation in the speed at which people metabolize caffeine. They have verified that those who metabolize coffee quickly drink more coffee in general because they experience fewer negative psychoactive effects (such as caffeine jitters and sleep interruption). Participants in the UK Biobank study were DNA tested to determine whether they metabolize caffeine quickly or slowly.
Results demonstrated no difference in mortality rates between subjects with different rates of caffeine metabolism. However, the results did show that all participants who drank coffee demonstrated lower mortality rates for all causes over the study's 10-year period. Even more interestingly, the more coffee consumed, the lower the subject's chances of dying in that period for any reason:
1 cup — 6% less likely to die in the 10-year period
2 cups — 8% less likely to die in the 10-year period
3 cups — 12% less likely to die in the 10-year period
4 cups — 12% less likely to die in the 10-year period
5 cups — 16% less likely to die in the 10-year period
Researchers of the UK Biobank study stated, "We also observed inverse associations for both caffeinated and decaffeinated coffee, further suggesting the importance of non-caffeine compounds in the association." Additionally, the study found differences in the health effects of ground coffee vs. instant coffee. "We observed inverse associations for each coffee type with all-cause and cause specific mortality; associations were generally stronger for ground coffee than for instant," added the authors of the study.
Based on this and past studies, Purity Coffee seeks to highlight that the health benefits of coffee are tied to high polyphenol levels and that coffee has the highest concentration of antioxidants of any commonly consumed food in the Western diet.
Andrew Salisbury, Co-founder of Purity Coffee stated, "This study is important not only because of coffee's link to longevity but because it starts to look at the underlying compounds that could cause it. Caffeine seems to play no real role but instant versus whole bean does, which is in line with our belief that coffee quality plays a part in the health benefits."
##
Purity Coffee was created in 2015 by Andrew Salisbury and Jon and Missy Butcher to create a certified organic coffee where every decision from bean to bag is based on health. Purity does independent lab-testing to create a coffee that is free of pesticides, yeast, mold and mycotoxins. To find out more go to http://www.puritycoffee.com.
For interviews with Purity Co-founder Andrew Salisbury
Contact:
Erin Berrios
erin(at)PurityCoffee(dot)com
323-393-3746
http://www.puritycoffee.com
http://www.facebook.com/mypuritycoffee
http://www.twitter.com/purity_coffee
http://www.instagram.com/purity_coffee
References:
Poole et al, "Coffee consumption and health: umbrella review of meta-analyses of multiple health outcomes." The BMJ 2017;359:j5024 | doi: 10. October 2017.
Cornelius MC, "Genome-wide association study of caffeine metabolites provides new insights to caffeine metabolism and dietary caffeine-consumption behavior."
Hum Mol Genet. 15;25(24):5472-5482. doi: 10.1093/hmg/ddw334. 2016 Dec