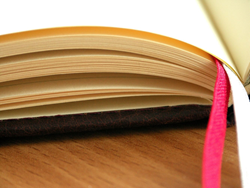 BEVERLY HILLS, Calif. (PRWEB) July 05, 2018
The Beverly Hills Pink Book Gives Newcomers the Skinny
Looking for the best place in town to do just about anything? A new website, the Beverly Hills Pink Book, gives wide-eyed newcomers looking to move to or visit Beverly Hills the skinny on what homes are on the market, which hotels to stay at, where to get a hair cut, where to get shoes fixed, who to go to for a shave, where to buy groceries, the hottest events in town, where to get a California Driver's License, and so much more.
Now located at http://www.beverlyhillspinkbook.com, the easy to navigate site also has a facebook page with the same name, where one can get newsy updates and additional insider's information on a regular basis. Not new to the City? The site is easy to use and can provide all out-of-town guests direct links to local hotels for easy booking, directions from LAX, great events happening in town and where to take the kids for a haircut — and Fido too! Presented by Donna Andrea Reyes of CORE Real Estate Group located at 250 N. Canon Drive in Beverly Hills. DRE#01153324.
About Donna Andrea Reyes and CORE Real Estate Group - Donna Andrea Reyes shares her love for all aspects of Beverly Hills in creating The Beverly Hills Pink Book. Having worked for the city and school district, raised her family nearby and now an agent with CORE Real Estate Group, Donna is spreading the word about what she finds amazing and uniquely special about Beverly Hills. She's also teamed with CORE Real Estate Group, the premiere boutique Real Estate firm in Beverly Hills, in specializing in high-end residential and commercial properties. With over hundreds of years of combined experience, CORE is uniquely positioned to assist with all real estate needs.
#
Donna Andrea Reyes 310.625.7405 donna(at)donnaandrea(dot)com