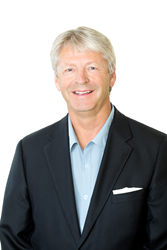 "The majority of lots in South Tampa are controlled by builders, so finding someone who is familiar with the builders and process as a whole will prepare you for a much smoother process." - BG Holmberg
TAMPA, Fla. (PRWEB) July 09, 2018
BG Holmberg, PA, a South Tampa Realtor for new construction homes and luxury real estate, has been in the industry for over twenty years. He is the #1 single agent in the South Tampa Smith & Associates office and as he specializes in new construction, Holmberg offers important tips for homeowners to consider before taking on new construction.
If you're considering building new construction in South Tampa, Holmberg recommends you "get represented by someone who really knows new construction. The majority of lots in South Tampa are controlled by builders, so finding someone who is familiar with the builders and process as a whole will prepare you for a much smoother process." Holmberg addresses the expectations of time for building a new home with a warning and encouragement: "Be prepared for the time frame and changes to occur. It is time-consuming but rewarding in the end."
Here are the top three questions Holmberg gets when people are considering building new construction:
1) Who is a good builder? Someone who can build what you want within your budget and timeframe. Someone who listens and understands your needs and wishes, and can collaborate with you to achieve them.
2) What is the price per square foot for new construction? "The six biggest determining factors of price are, in no particular order: roof, floors, appliances, windows, cabinets, and plumbing fixtures," said Holmberg. "So it depends how much of each are in the home, and the level of finishes will determine the price per square foot."
3) Can you find me a nice lot? It is a much more efficient process to narrow in on a builder first who already owns land in areas one prefers, keeping in mind budget and expectations. Many builders will buy land with cash and accumulate 'land banks' for future use. The chance of finding a lot before a builder is extremely slim.
Single-family production has steadily risen since 2017. In an article from the NAHB, Granger MacDonald, chairman of the National Association of Home Builders stated, "This uptick in housing production is aligned with our reports of strong builder confidence. Our members are optimistic about the future of the housing market . . . ."
About BG Holmberg, PA
BG Holmberg is a Realtor with a mission of providing exceptional service to clients. He has 850+ closed transactions in Tampa Bay, specializing in new construction, waterfront, and resale, and providing expert market insight and transaction guidance. His keen understanding of all aspects of a real estate transaction has allowed him to bring his clients to their smartest real estate decisions with a shared goal of their ultimate happiness. For more information, call him today with any of your real estate questions and needs at 813-220-0643 or visit http://www.BGsold.com. BG Holmberg, PA's office is located at Smith & Associates, 3801 W. Bay to Bay Blvd., Tampa, FL 33629.
About the NALA™
The NALA offers small and medium-sized businesses effective ways to reach customers through new media. As a single-agency source, the NALA helps businesses flourish in their local community. The NALA's mission is to promote a business' relevant and newsworthy events and achievements, both online and through traditional media. The information and content in this article are not in conjunction with the views of the NALA. For media inquiries, please call 805.650.6121, ext. 361.