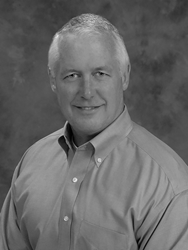 Montgomery County, Texas (PRWEB) July 06, 2018
Haute Residence welcomes Mike Seder to its network of top real estate professionals. As a Haute Residence partner, Seder exclusively represents the upscale market in Montgomery County, Texas.
A real estate veteran in Texas, Seder possesses extensive experience and expertise in home construction, design and neighborhood development – knowledge and skills that have propelled him to the top of the real estate industry. He has sold homes in every Woodlands neighborhood at every price level. He is one of the few realtors honored with a street bearing his name: Seder's Walk in Cochran's Crossing.
Born in Chile and fluent in Spanish, Seder's career in The Woodlands market began when he moved here nearly 39 years ago after receiving a job as a sales agent for Ryland Homes. He was so successful in sales that he was quickly promoted to a management position. Shortly after, he was hired by LifeForms Homes, where he helped design and build local neighborhoods and floor plans for new homes.
In 1992, Seder join RE/MAX® The Woodlands & Spring, and has been there ever since. While working with RE/MAX® as an individual agent, he received the honor of being named the #1 Realtor in the USA and Worldwide for two consecutive years and the #1 Realtor in Texas for 10 consecutive years. In 2015, Mike formed the Mike Seder Group. Since then, his team has ranked #2 in the state of Texas, #3 in the United States and #3 Worldwide for RE/MAX teams!
In addition, Mike has received the following awards:

#1 Realtor for New Home Sales by The Woodlands Operating Company (For five consecutive years)
The RE/MAX® Lifetime Achievement Award (which represents the highest level of achievement within the RE/MAX® organization)
Inducted into the RE/MAX® Hall of Fame in 1996 (a Lifetime Award and the second highest honor RE/MAX® bestows on its agents)
The prestigious RE/MAX® Circle of Legends Award
The RE/MAX® Diamond Award
Honored with a street bearing his name: "Seder's Walk" in Cochran's Crossing
Consistently named on the Houston Business Journal's Top 50 Real Estate Agents list
Aside from his multiple industry recognitions, Seder's dependability and trustworthiness have earned him many repeat clients. He is consistently chosen over his competitors due to his extensive experience and expertise that prove invaluable in a fast-paced real estate market.
Seder's success is attributed to a philosophy to which he and his staff strictly adhere: "Your needs come first." Seder and his team work diligently for each client to ensure the smallest details are handled in an expedient, thoughtful and professional manner.
About Haute Residence:
Designed as a partnership-driven luxury real estate portal, Haute Residence connects its affluent readers with top real estate professionals, while offering the latest in real estate news, showcasing the world's most extraordinary residences on the market and sharing expert advice from its knowledgeable and experienced real estate partners.
The invitation-only luxury real estate network, which partners with just one agent in every market, unites a distinguished collective of leading real estate agents and brokers and highlights the most extravagant properties in leading markets around the globe for affluent buyers, sellers, and real estate enthusiasts.
HauteResidence.com has grown to be the number one news source for million-dollar listings, high-end residential developments, celebrity real estate, and more.
Access all of this information and more by visiting: http://www.hauteresidence.com