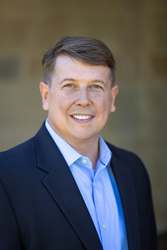 "Tens of thousands are treated annually, yet thousands still die each year from carbon monoxide and smoke inhalation."- Broker/Realtor Dan Combe
SOUTHLAKE, Texas (PRWEB) July 09, 2018
CoEVAC™ LLC has now become patent pending with truly innovative and potentially lifesaving technology to be licensed by capable companies around the world. "Tens of thousands are treated annually, yet thousands still die each year from carbon monoxide and smoke inhalation," said Broker/Realtor Dan Combe of Southlake, TX. "This is potentially the biggest, deadliest, and greatest-unknown problem we face in every building, hotel, home and school today, yet it's virtually unaddressed and mostly preventable, and we call it COSMIC™."
"COSMIC™ (Carbon monoxide Smoke Interrupting Circuit) operates just like a GFCI (Ground Fault Circuit Interrupter) in stopping power, the difference is that COSMIC™ shuts off power to problematic or contributing appliances when CO or smoke are identified," noted Combe. "If the power was very simply shut off, and notifications went out the moment smoke and CO were present in small amounts, many lives could be saved. Additionally, potential threats could be earlier identified and repaired before the illnesses and deaths occurred."
According to the CDC, smoke and fire-related incidents cause over 3,000 fatalities per year in the United States alone. Over 20,000 additional Americans are treated each year for carbon monoxide poisoning, many with permanent disabilities. Typically indoors, CO poisoning causes symptoms such as nausea, vomiting, headaches, confusion, dizziness, shortness of breath, weakness, blurred vision and more. As reported by Entertainment Tonight's "Inside Edition," Shelbyville, Indiana resident Kathi Wilson (41) suffered for 10 years due to a "not properly installed" furnace and water heater.
As stated by Combe, the source of CO and smoke can originate from defective appliances or the improper installation of those appliances. It can also come from vehicles, or improper replacement and installation of roofing materials and vents. Combe stated, "Where there's smoke you soon have fire, so let's identify the smoke and CO sooner so we just might prevent many of the fatalities before they occur."
Combe has personally attended hundreds of inspections and closed over $100 million in residential real estate in Texas. "In Texas, hail storms lead to roof replacements, roof replacements lead to detached vent-stacks, detached vent-stacks leak carbon monoxide, and carbon monoxide can kill you," added Combe. He also referenced the 79 that died in London's Grenfel Tower after a defective refrigerator caught fire saying "Had this been available sooner, Grenfel Tower in London may not have burned killing 79."
Based on an article by Reuters, "Ten automakers are being sued in the U.S. over 'deadly' keyless ignitions." In response to this statement, Combe says "In garages COSMIC™ will shut off the power to your garage door opener's eye sensor and trigger a universal remote to open the garage door when CO is identified, then the door won't close. At that point, we can notify anyone of the potential threats through cell applications, calls, texts, etc." Combe is seeking to license the technology and trademarks to qualified manufacturers globally, to provide safer home, vacation, and business living.
About Dan Combe, WelCombe Home
WelCombe Home in the past 36 months has sold homes in over 30 cities across Texas, from $100k to the millions. Dan, and his Associated Brokers and Agents, have established referrals and completed transactions for client needs across the country and around the world. For more information, please call 817-800-0007, or visit http://www.welcombehome.com.
About COEVAC™LLC
COEVAC should be everywhere you sleep, and at the power or fuel source for every major appliance. COEVAC should be everywhere you play, in every vehicle or RV, where you work, and where you eat indoors. COEVAC should be in your garage and in your attic. For more information, please call (817) 800-0007, or visit http://coevac.com/.
About the NALA™
The NALA offers small and medium-sized businesses effective ways to reach customers through new media. As a single-agency source, the NALA helps businesses flourish in their local community. The NALA's mission is to promote a business' relevant and newsworthy events and achievements, both online and through traditional media. The information and content in this article are not in conjunction with the views of the NALA. For media inquiries, please call 805.650.6121, ext. 361.