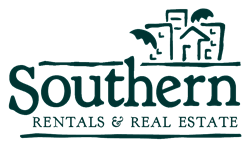 "We're thrilled to be able to offer these homes for smaller group travel. There is no better setting for a corporate retreat or a wedding than our beaches. We invite both visiting and local guests to host their event with Southern."
DESTIN, Fla. (PRWEB) July 11, 2018
As the demand for beach weddings and destination retreats soars, so do Southern's offerings. Southern Rentals & Real Estate now offers seven private homes in Destin, Navarre Beach, Pensacola Beach, and Gulf Shores as well as a unique Cottage Community in Destin. These properties can accommodate between 10 and 34 guests with an event capacity ranging from 30 to 200. They serve as the ideal backdrop to any event, whether it's for an intimate beachfront wedding or a corporate event. Southern invites locals and visitors to explore the opportunities to host an event with them, especially during the off-season when rates are better and minimum stays are more flexible.
In Destin, there are several options for spring, fall, and winter beach weddings and corporate retreats. The Cottages by the Bay are seven beautifully restored old Florida-style homes outfitted with contemporary luxuries. These Destin homes boast quaint, era-inspired furnishings, luxurious upgrades, and coastal charm. Each Cottage has a unique name characterized by the event they host, including Better Together, Humble & Kind, and Love Letter. Sleeping accommodations range anywhere from one to four bedrooms, and each Cottage can sleep anywhere from four to ten guests. They are truly the ideal accommodation for any wedding party or corporate event. On the grounds, with an event capacity of 200, host group fun with activities on the lawn or an outdoor movie night around the fire pit. The Cottages also have a prime location right across from the Destin Bay House, a premier event space for beach weddings, family reunions, and corporate retreats.
"We're thrilled to be able to offer these homes for smaller group travel," said Joe Casal, Reservations Sales Manager. "There is no better setting for a corporate retreat or a wedding than our beaches. We invite both visiting and local guests to host their event with Southern."
For beachfront luxury, choose Already There, a stunning Gulf-front home in Destin. With seven bedrooms and six bathrooms, Already There can accommodate 25 guests and has event space for up to 50. Each of the three private balconies serves up stunning Gulf views. The third-floor rooftop terrace is sure to take any guest's breath away – it opens up under the starry sky, offering panoramic views of the Gulf of Mexico. Another amazing Destin home in the Miramar Beach community for a reunion, business retreat, or beach wedding is Sea-esta A & B, with a private pool and deck overlooking the beach and Gulf.
In Gulf Shores, guests will love Summer Breeze for their beachside retreat. This lovely seven-bedroom, two-story home can easily accommodate 18 guests, with event space for 30. The ground floor hosts ample parking, while the second and third floor private balconies serve as the perfect outdoor setting to any event, with the Gulf shining in the background.
Navarre Beach and Pensacola Beach are additional ideal destinations where Southern guests can host small events. In Navarre Beach, beach homes Seaside Circle and Pelican Jack's offer settings for up to 50 guests, while Baker's Dozen Bungalow and Beach Dunes provide the perfect space in Pensacola Beach.
Whether you're looking to host a family reunion, an intimate beach wedding, or celebrate company success, Southern Rentals & Real Estate can provide the perfect setting.
###
Southern Rentals and Real Estate is a leading provider of vacation rentals, residential leasing, real estate, and property management services in Northwest Florida and Coastal Alabama. Southern represents nearly 1,400 vacation rentals in Destin, 30A, Ft. Walton Beach, Gulf Shores & Fort Morgan, Navarre Beach, Orange Beach, Panama City Beach, Pensacola Beach, & Perdido Key, as well as approximately 1,000 long term rentals and valuable real estate opportunities. Established in 1995, the company is locally-owned and operated. For more information, visit GoSouthern.com