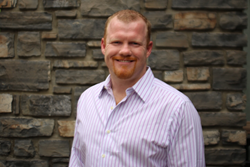 We've built the foundation and now it's time to scale.
ALBUQUERQUE, N.M. (PRWEB) July 05, 2018
RS21, New Mexico's most innovative data science and visualization company, welcomes a new addition to their leadership team: Phil Howard, MS, who joins RS21 as the Director of Growth. Phil brings significant experience in leadership and advanced analytics, along with a passion for supporting RS21's expansion. He will partner with RS21 leaders to build on the company's strong foundation and set the direction for future growth. These efforts will be key in furthering RS21's mission to help people and organizations across the country use big data and predictive analytics to better understand and solve some of society's toughest problems.
Charles Rath, RS21 CEO, envisions a bright future with Phil on board. "We've built the foundation," he says, "and now it's time to scale. Phil Howard is well known for tackling the world's most complex challenges with data and advanced analytics. As our Director of Growth, he will play a central role in expanding our footprint in the government and healthcare sectors, among others."
Phil joins RS21 after nearly a decade at ABS Consulting, one of the leading risk management firms in the United States. At ABS Consulting, Phil served in several leadership roles, including Director of Advanced Analytics, and led teams that received two Department of Homeland Security component-level innovation awards from the U.S. Coast Guard and Federal Emergency Management Agency. He has also published and presented nationally on preparedness, response, and security, areas in which RS21 has a substantial footprint. Phil looks forward to applying his extensive background in government work to drive RS21's continued growth and development in both government and commercial markets.
Drawn to RS21 by the caliber of its people, Phil says that the culture of the organization speaks strongly to him, and he's excited by what he sees as the opportunity for boundless growth for the organization. "RS21 has a strong start to date, being extremely successful in delivering high-quality, compelling products to their clients, and I'm looking forward to leveraging that expertise further as we expand our client base."