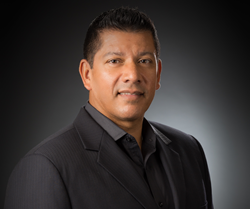 It's the Black Dragon way to have entrepreneurs work closely with other entrepreneurs to accelerate their companies' growth and profits.
MIAMI (PRWEB) July 09, 2018
Black Dragon Capital announced the appointment of its founder, managing director and CEO, Louis Hernandez Jr., to the board of directors of Payveris, creator of the MoveMoney™ platform, an intelligent and secure open API based digital payments suite, and the fastest growing provider of digital money transfer technology to financial institutions.
As founder of Payveris, Hernandez hired the initial team, launched the first product, secured the early clients, and recruited the board and outside professional investors. Payveris' healthy investor base includes local institutional investors Connecticut Innovations and Ironwood Capital, Silicon Valley-based Mosaik Partners, private equity firm Black Dragon Capital, and other well recognized industry leaders.
"I have worked with Louis for close to two decades now as an investor and board member on numerous enterprises. He is a highly respected, proven and creative entrepreneur with a knack for understanding how to address the most significant industry issues and the operational expertise to solve significant problems. His financial savvy allows him to create economically sustainable models that create tremendous long-term value. As chairman of the board at Payveris, I am delighted to see him get more deeply involved," David Dame said.
Hernandez has a 30-year history of founding and advising technology organizations from startups to large publicly traded companies. As chairman and CEO at Open Solutions, he oversaw the growth of the Glastonbury, Conn., financial technology startup to almost $1.4 billion in value.
He has been investor of or advisor to several successful projects, including Mobius, Unica and iCongo/Hybris, and has returned 5.5 times the NASDAQ Index for monetized investments during the same period.
"I have worked with Louis on a number of projects over the years and understand very personally the level of emotional and intellectual commitment he makes and the business experience he brings to projects he is involved with. He is a key reason we invested in Payveris in the first place, and we have since been a strong supporter of the management team and company. I'm so pleased that the company is accelerating, that we have an outstanding team, and that Louis will be joining the board," said Victor Budnick, managing partner at Ironwood Capital Connecticut.
Hernandez recently led the massive turn-around of Avid Technology, where adjusted EBITDA improved by more than $90 million while visibility increased to nearly 80 percent from approximately 13 percent. He navigated the company's 9-year financial restatement, which resulted in the de-listing and re-listing of the stock and renewed stability, growth and positive cash-flow.
"I am excited to be joining the Payveris board and contributing my expertise. This is an incredible team of entrepreneurs and an outstanding set of investors and board members. It's a fantastic way to give back to the community while helping with the rapid growth the company is experiencing. It's the Black Dragon way to have entrepreneurs work closely with other entrepreneurs to accelerate their companies' growth and profits," Hernandez said.
Black Dragon Capital is a private equity fund focused on growth investments, particularly in digital commerce, financial services and media technology. Black Dragon's team of industry professionals have significant operational experience, strong financial backgrounds, proven track records of success and investment experience, ranging from startups to billion-dollar organizations in both public and private vehicles. The company leverages its network expertise and deep domain knowledge to assist in accelerating growth and profits in selected markets – all while working closely with entrepreneurs. Learn more at blackdragoncap.com.