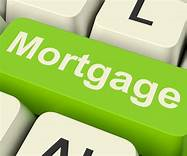 When you are ready to look for a house, you must stop by and see David Ghazaryan who is the best Mortgage broker in Las Vegas.
LAS VEGAS (PRWEB) July 08, 2018
David Ghazaryan, a loan officer with Lone Mortgage, a Mortgage Broker in Las Vegas is delighted to announce he is offering assistance and consultation with conventional and FHA loans for Las Vegas first-time homebuyers. He seeks to assist residents of Las Vegas and potential homebuyers with his knowledge and experience to help come to the best possible home finance decisions.
Ghazaryan arrived in the Las Vegas Valley in 2003 and has been a Loan Officer in the community since 2005. Helping people reach their dreams of owning a home drives his ambition and success and motivates him to provide excellent service and informed, measured consultation for clients. He simplifies the mortgage process for his clients and advises them through every step of the way.
Ghazaryan does not only offer Conventional and FHA Loans. He is pleased to reveal that Jumbo Loans, VA Loans, USDA Loans, and Stated Income. Investor loans are available as well. He specializes in low rates, quality service, and personalized mortgage solutions.
"I always advise homebuyers talk to a Mortgage Broker and find one who is clearly a good fit for them," he said. "Your financial situation and needs are very specific to you so it's important to find a loan officer who will tailor to you. We utilize mortgage analysis and comparison scenario tools that some of the country's top Mortgage Brokers use, to be able to fully understand, calculate and explain best mortgage options for our clients."
Ghazaryan has extensive experience working closely with credit unions, private lenders, and banks in Las Vegas daily. With his many years in the Mortgage Broker business, he wants to make smart mortgage solutions and a superior customer service experience available to homebuyers.
"I want my clients to be mindful of their tax bracket and overall investment strategy," Ghazaryan said. "I encourage them to be forward-thinking about their home and financial situation."
He monitors rates every day along with his Mortgage Broker team. Mortgage rates tend to fluctuate throughout the day, so timing can be a major factor. He compares the procedure they perform to the travel-technology global company Expedia, as they pursue the finest product and rates for their customers. "Ensuring competitive rates is essential to the business," he said. "As we meet with a client, or an online mortgage application comes in, we immediately upload the information to one of our software's that analyzes rates and fees for all the mortgage banks we work with, presenting us with the lowest rate option."
On his website, https://www.bestmortgagebrokerlasvegas.com/, Ghazaryan provides mortgage information, tips, tools, blogs, and calculators to assist potential homebuyers in Las Vegas. These tools ensure that customers stay apprised of current mortgage rates and any changes to loan programs. He makes it a priority to give clients reliable mortgage advice and educate them on all the options for loans available to them.
For any mortgage questions or other general inquiries in Las Vegas, you can contact Ghazaryan at (702) 829 0550 or in person at 5275 S Durango Dr, Las Vegas, NV 89113.