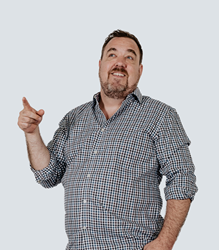 NEW YORK (PRWEB) July 09, 2018
Major Tom (http://www.majortom.com), a full-service agency that's been purpose-built to help clients thrive in today's increasingly complex marketing landscape, has today launched a dedicated division to unlock the power of artificial intelligence (AI) and machine learning for digital marketing campaigns.
The impact of AI and machine learning is being felt in industries across the globe, but marketers have been slower to adapt to automation as they've struggled to find a place for it within their campaigns. However, through their new AI and machine learning division, Major Tom is embracing the impact that this powerful tool can have on its clients.
"Through the Google Marketing Platform, companies are now able to tap into the potential of this new technology to connect with more customers than ever before," says Chris Breikss, Founding Partner of Major Tom. "It's a powerful tool that can engage with audiences that humans alone cannot reach, but like any tool, it needs the right people to employ it. That's why we've launched a new division that's designed to put human insight at the heart of artificial intelligence."
Major Tom's AI and machine learning division marries world class implementation with strategic insight to create a holistic solution that unlocks the power of the technology to provide scale, efficiency, and speed to cutting-edge digital marketing campaigns.
At the time of launch, the division already boasts an enviable track record of success including a showpiece campaign that blended AI and advertising for the tech-powered real estate brokerage Zolo, who wanted to produce thousands of timely real estate ads faster than any team of copywriters could write them.
As part of the campaign, Major Tom employed the powerful AI at the heart of the Google Marketing Platform to more than double Zolo's growth while at the same time reducing costs. But despite the campaign's success, Major Tom isn't ready to hand complete control over to the machines just yet.
"Strategy is central to everything we do and this intelligence is the key to unlocking the potential of artificial intelligence for our clients," says Breikss.
"While robots can create text ads, analyze data points, and efficiently automate processes — they can't produce creative, identify hooks, or generate the strategy that is going to help an organization reach its objectives. That's where the skills of our team of specialists comes in, to ensure that AI and machine learning is utilized as part of a holistic digital marketing strategy."
Representatives from Major Tom will be attending Google Marketing Live in San Jose, California this week to demonstrate how their new AI and machine learning division is employing new technology to create cutting-edge campaigns that can keep pace with the fast moving world of modern digital marketing.
-ENDS-
About Major Tom
Major Tom is the next iteration of digital marketing — a full-service agency that's been purpose-built to help organizations thrive in an increasingly complex landscape. With offices in New York, Toronto, and Vancouver, Major Tom has a team of more than 75 specialists covering the full spectrum of strategy, marketing, development, and creative.
Media Contact
Vickie Hsieh
Marketing Manager and PR Lead
vhsieh(at)majortom.com
416.639.0388