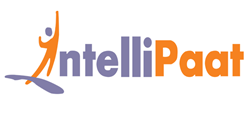 Artificial Intelligence, Data Science and Cloud will be the next big skills that are going to revolutionize the Corporate world
NEW YORK (PRWEB) July 11, 2018
One of the fastest edtech startups in India is Bangalore based Intellipaat which has clocked an astounding growth rate of 100% in the fiscal year 2017-18. Intellipaat is the pioneer of Big Data Hadoop training in India and is today offering some of the most updated industry-designed courses in over 150 top tools and technologies. Some of Intellipaat's most sought-after courses online are Big Data, Data Science, Artificial Intelligence, Blockchain, Amazon Web Services and Python.
Intellipaat CEO, Mr. Diwakar Chittora was quoted as saying, "Intellipaat has recorded 100% increase in the number of students enrolling in the last financial year alone and witnessed 300% jump in interest in new trending courses like Data Science, Artificial Intelligence, etc."
Today there is an acute shortage of Data Scientists, Artificial Intelligence engineers, Blockchain professionals, AWS experts and Python programmers cutting across industry verticals. Intellipaat is already bridging this gap by upgrading professionals and graduates with skills in these most sought-after technologies. Intellipaat in-depth curriculum with project work provides learners the knowledge and skillset which is equivalent to six months of professional work experience in the respective domain.
Data science, Amazon Web Services, Artificial Intelligence, Blockchain, Deep Learning, Python coding are some of the top technologies that are at the cutting-edge and are immensely helping ordinary techies take on bigger responsibilities and rise in their careers. Intellipaat is very well placed to help any working professional to master these hot skills, gain real world industry experience, clear global certifications and grab the best jobs in the industry.
Education technology is a global phenomenon growing at an annual rate of 17% and is expected to reach $252 Billion by 2020. Intellipaat has rapidly grown and today boasts of a learner base of over 6,00,000 professionals spread across 36+ countries. Mr. Diwakar Chittora concludes, "Intellipaat is definitely at the forefront of being one of the top Edtech firms by 2021 globally."