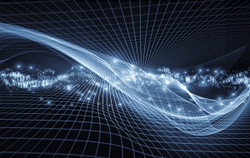 BOULDER, Colo. (PRWEB) July 10, 2018
Enterprise Management Associates (EMA), a leading IT and data management research and consulting firm, today announced it will host a webinar titled "The CMDB/CMS in the Digital Age: A Bedrock for IT Transformation," featuring Dennis Drogseth, vice president of research at EMA, and Bill Dyck, product manager of configuration management systems at Micro Focus.
EMA indicates that effective deployments of configuration management databases (CMDBs) or federated configuration management systems (CMSs) strongly correlate with success in digital and IT transformation. During this webinar, Drogseth and Dyck will draw on extensive EMA research and consulting to show exactly why and how this is true.
They will also discuss:

The critical value of CMDBs and discovery and dependency mapping (DDM) in support of optimizing private and public cloud resources, including cloud migration
How a CMS and DDM can pair in supporting transformational initiatives such as agile/DevOps, SecOps, IT financial optimization, and broader investments in advanced IT analytics
Insights from consulting and industry dialogs on current deployment experience
Recommendations for optimizing the CMDB/CMS and DDM more effectively—what to look for, and what to avoid
The webinar is Tuesday, July 24 at 1:00 p.m. Eastern. Those who wish to attend can register at: http://info.enterprisemanagement.com/cmdb-cms-in-digital-age-webinar-pr
About Enterprise Management Associates (EMA)
Founded in 1996, EMA is a leading industry analyst firm that specializes in providing deep insight across the full spectrum of IT and data management technologies. EMA analysts leverage a unique combination of practical experience, insight into industry best practices, and in-depth knowledge of current and planned vendor solutions to help clients achieve their goals. Learn more about EMA research, analysis, and consulting services for enterprise line of business users, IT professionals and IT vendors at http://www.enterprisemanagement.com.