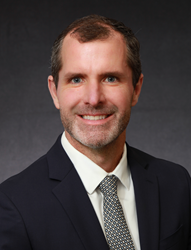 Bob has progressed well within Piston Automotive and is now ready to lead the organization to the next level.
REDFORD, Mich. (PRWEB) July 10, 2018
Effective July 20, 2018, Bob Holloway has been named General Manager at Piston Automotive, a Piston Group company.
Holloway, who replaces Steve Hayworth, will be responsible for all business operations at Piston Automotive. He most recently was Vice President, Marketing & Sales and Program Management at Piston Automotive. He will report to Piston Group's Chief Operating and Financial Officer, Amit Singhi. Hayworth will remain at Piston Automotive until July 20, 2018 to complete the transition.
"Bob has progressed well within Piston Automotive and is now ready to lead the organization to the next level," said Piston Group Chairman and CEO Vinnie Johnson. "We would like to thank Steve Hayworth for his contributions over the last few years, and executing the plan we laid out for him to develop a successor for the organization."
"Bob is a great leader and a consummate professional," Singhi said. "He can rally the troops and will help drive continued growth and operational improvements at Piston Automotive. In my short tenure here I have been very impressed by Bob and am looking forward to working with him in his new role. I would also like to thank Steve for his support and help during the transition."
Holloway holds bachelor's degrees in physics from Kalamazoo College in Kalamazoo, Mich. and mechanical engineering from Michigan State University in East Lansing, Mich. He also earned his master's degree in business administration from the University of Michigan in Ann Arbor. Holloway has extensive experience in several functional areas within Piston Automotive, as well as at Ford Motor Company.
Piston Group companies design, engineer, assemble, and manufacture a wide variety of automotive parts and systems and include Piston Automotive, Irvin Automotive and Detroit Thermal Systems. The group's AIREA business unit is an office design studio and furniture dealer.
In total, the Piston Group has more than 9,500 employees at 20 facilities in North America with annual sales of approximately $1.8 billion in 2017. It ranks among the top five privately-owned auto suppliers in southeastern Michigan. Its customers include Delta Airlines, FCA US, Ford, General Motors, Honda, Nissan, Southwest Airlines, Toyota, and ZF.
Piston Automotive has 800 employees at locations in Detroit, Redford, and Van Buren Township, Michigan; Belvidere, Illinois; Louisville and Georgetown, Kentucky; North Kansas City, Missouri; and Toledo, Ohio. Headquartered in Pontiac, Michigan, Irvin Automotive has 8,000 employees and facilities in Acuna and Sabinas, Mexico, and Del Rio, Texas.
Based in Romulus, Michigan, Detroit Thermal Systems has 700 employees. AIREA has stores in Detroit and Southfield, Michigan, with 30 employees.
All four Piston Group companies are MBE (Minority Business Enterprise) certified by the National Minority Supplier Development Council. Visit pistongroup.com, pistonautomotive.com, irvinautomotive.com, detroitthermalsystems.com or aireainc.com for more information.