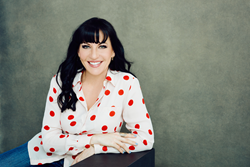 "NanoFreeze was once a technology used in food processing, and it has now evolved into an ingenious flower preservation approach that shapes perpetual memories for engaged couples." said Helms.
TAMPA, Fla. (PRWEB) July 11, 2018
The average expenditure for an American wedding in 2016 exceeded $35,000, and costs associated with flowers and décor were more than $2,500 alone.1 Flower Secret, an innovative flower preservation company, hired JoTo PR to test the market demand for NanoFreeze technology. The progressive technology has become a disruptor within the flower preservation industry to preserve bridal bouquets by specifically targeting the three main fragments of decay: microorganisms in flower cells, enzymatic reactions, and the food or fluid found in the flower.
According to a study by the National Center for Biotechnology Information, nanotechnology has brought on a new industrial revolution, and both developed and developing countries are interested in investing more in this technology. Therefore, nanotechnology offers a wide range of opportunities for the development and application of structures, materials, or systems with new properties in various areas like agriculture, food, and medicine, etc.2
Karla Jo Helms, CEO, Chief Evangelist and Anti-PR Strategist for JoTo PR, said, "Flower Secret's disruptive use of NanoFreeze technology will constitute a growing demand in the flower preservation market."
Since 2005, Flower Secret has been perfecting the science behind their advanced preservation techniques. Working in their own labs they created a process and have been refining it over the years as technology advances. Flower Secret has evaluated over 20 different methodologies prior to creating their NanoFreeze process—able to produce the longest lasting blooms available in the world, according to company executives.
"NanoFreeze was once a technology used in food processing, and it has now evolved into an ingenious flower preservation approach that shapes perpetual memories for engaged couples." said Helms.
JoTo PR is well-known for its exceptional PR services and results that exceeds the standard for national and international organizations. The firm is everchanging in today's PR industry, blending traditional PR expertise with disruptive digital media to grasp the advantages of the contemporary media landscape. JoTo PR specializes in the healthcare, finance and technology sectors, but has aided a variety of industries and non-profits, using a proprietary process to consistently pinpoint, transmit and deliver to the press current news that's most valuable to its readers, viewers and listenership.
About JoTo PR:
After doing marketing research on a cross-section majority of 5,000 CEOs of fast-growth trajectory companies and finding out exactly how they used PR, how they measure it and how they wanted the PR industry to be different, PR veteran and innovator Karla Jo Helms created JoTo PR and established its entire business model on those research findings. Astute in recognizing industry changes since its launch in 2009, JoTo PR's team utilizes newly established patterns to create timely PR campaigns comprising both traditional and the latest proven media methods. This unique skill enables JoTo PR to continue to increase the market share and improve return on investment (ROI) for its clients, year after year—beating usual industry standards. Based in Tampa Bay, Florida, JoTo PR is an established international public relations agency. Today, all of JoTo PR's processes are streamlined PR services that have become the hallmark of the JoTo PR name. For more information, visit JoTo PR online at http://www.jotopr.com.
About Karla Jo Helms:
Karla Jo Helms is the Chief Evangelist and Anti-PR Strategist for JoTo PR.
Karla Jo learned firsthand how unforgiving business can be when millions of dollars are on the line—and how the control of public opinion often determines whether one company is happily chosen or another is brutally rejected.
Being an alumna of crisis management, Karla Jo has worked with litigation attorneys, private investigators and the media to help restore companies of goodwill back into the good graces of public opinion—Karla Jo operates on the ethic of getting it right the first time, not relying on second chances, and doing what it takes to excel.
Karla Jo has patterned her agency on the perfect balance of crisis management, entrepreneurial insight and proven public relations experience. Helms speaks globally on public relations, how the PR industry itself has lost its way and how, in the right hands, corporations can harness the power of PR to drive markets and impact market perception.
1. French, Sally. "What the Average American Wedding Looks like -- and Costs." MarketWatch, 10 Feb. 2017.
2. Singh, Trepti, et al. "Application of Nanotechnology in Food Science: Perception and Overview." Advances in Pediatrics., U.S. National Library of Medicine, 12 Dec. 2017.