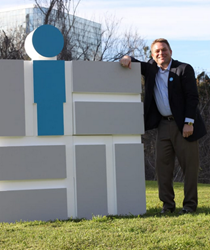 We see this as an amazing opportunity to help us grow
HOUSTON (PRWEB) July 10, 2018
On July 1st, 2018, Iscential and Members 1st Federal Credit Union finalized a unique insurance partnership agreement. Iscential, headquartered in Houston, Texas, would begin taking over management of Pennsylvania based Members 1st Insurance Services and doing business as Members 1st Insurance Services Powered by Iscential.
Members 1st Insurance Services Powered by Iscential will bring several new and exciting benefits to Members 1st members, including:

Over 1,000 years of combined insurance experience
Over 140 new insurance carrier contracts allowing members greater diversity and choices
Provide insurance services beyond Pennsylvania, with binding authority throughout the continental United States
A service-driven organization that will enable agents to act as the center of the relationship with a team of experts to support the agent in meeting the client's needs.
Unlike other insurance agencies that are only concerned with selling policies, Iscential creates risk management solutions that fit all a client's needs. "We're the only ones who show up with a check! When something bad happens in your life, your insurance agent is the only one not asking you for money. We're in a noble business, and too many insurance agencies fail to see this or act in their client's best interest, that's what makes us different," said Warren Barhorst, CEO of iscential.
The partnership between Iscential and Members 1st will allow both companies to continue to grow and develop the assets of their clients. "We see this as an amazing opportunity to help us grow," stated Justin Valenzuela, Vice President of Distribution at Iscential. As part of this initiative Iscential plans to sign and develop 20 new insurance agents and five new service representatives within the next year.
Founded in Jersey Village, Texas, in 1993, Iscential has more than 60,000 insurance lines in force with over 100 associates, in more than 25 locations across the country. Iscential has frequently been listed as one of the "Best Places to Work" by Texas Monthly magazine and was included on Inc Magazines' 5000 fastest growing companies list.
Iscential sees a world where all of their client's claims are covered, their income is protected, and they have the ability to retire financially independent, leading the life of their dreams.