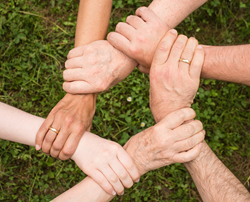 "It can be difficult for prospective students to sift the data available to find a program that's a good fit. Our list is unique as it helps identify each program's strengths, while focusing on the elements that are most important to those considering an online MSW program." - Rob Voce, Founder
SEATTLE (PRWEB) July 11, 2018
SocialWorkGuide.org, a leading career- and education-focused website that provides comprehensive information about social work degree programs, careers, and licensing requirements in the US, has released its ranking of the top online master's degrees in social work.
To be considered for the list, schools with online master's programs in social work were evaluated for not-for-profit status and accreditation from one of the six regional accreditation agencies in the US recognized by the US Department of Education. Schools were also screened for accreditation from the Council on Social Work Education (CSWE). The online master's programs from the schools included are equivalent to degrees granted to traditional, on-campus students.
The rankings are based on factors measuring academic excellence, student experience and support, and graduate success. The list is driven by a methodology that considers such data points as the average tuition cost per online credit hour; graduation rate; the percentage of tenured faculty; and school rankings according to trusted college evaluation sources.
Rob Voce, founder of SocialWorkGuide.org, says of the ranking: "As more students look to online programs to earn an advanced degree, schools are developing online master's in social work programs equivalent in quality and rigor to traditional on-campus programs. It can be difficult for prospective students to sift the data available to find a program that's a good fit. Our list is unique as it helps identify each program's strengths, while focusing on the elements that are most important to those considering an online MSW program."
50 online master's in social work programs met the screening benchmarks and ranked on this year's list. As well as providing data for the ranking factors of included programs, the 2018 Best Online Master's in Social Work Degree Programs ranking includes in-depth information on schools' admissions statistics and requirements; tuition comparisons for in-state, out-of-state, and online students; and the services and support available to online students. Users can also view:

Up-to-date profiles of selected online social work programs
Data on institutional faculty tenure and faculty experience levels
Core social work courses, including any on-the-ground requirements, for profiled programs
The top schools on this year's list are:
1. Florida State University (Tallahassee, FL)
2. Colorado State University (Fort Collins, CO)
3. University of Missouri (Columbia, MO)
4. University of Alabama (Tuscaloosa, AL)
5. Valdosta State University (Valdosta, GA)
6. University of Nevada Reno (Reno, NV)
7. University of Illinois at Urbana-Champaign (Champaign, IL)
8. Austin Peay State University (Mid-Tennessee Collaborative MSW Program) (Clarksville, TN)
9. California State University San Bernardino (San Bernardino, CA)
10. Campbellsville University (Campbellsville, KY)
11. Boston University (Boston, MA)
12. University of South Dakota (Vermillion, SD)
13 (Tie). University of Denver (Denver, CO)
13 (Tie). University of South Florida (Tampa, FL)
14. University of New England (Biddeford, ME)
15. Portland State University (Portland, OR)
16. University of Southern California (Los Angeles, CA)
17. University at Buffalo (Buffalo, NY)
18. Texas State University (San Marcos, TX)
19. Rutgers University-New Brunswick (New Brunswick, NJ)
20. Northern Arizona University (Flagstaff, AZ)
21. University of Arkansas Little Rock (Little Rock, AR)
22. New Mexico State University (Las Cruces, NM)
23. University of Tennessee Knoxville (Knoxville, TN)
24. Boise State University (Boise, ID)
25. University of New Hampshire (Durham, NH)
26. Indiana University-Purdue University Indianapolis (Indianapolis, IN)
27. Arizona State University (Tempe, AZ)
28. University of Texas Arlington (Arlington, TX)
29. Columbia University (New York City, NY)
30. Ohio State University (Columbus, OH)
31. University of Houston (Houston, TX)
32. University of North Dakota (Grand Forks, ND)
33. Loyola University Chicago (Chicago, IL)
34. Fordham University (Bronx, NY)
35. Winthrop University (Rock Hill, SC)
36. California State University Northridge (Los Angeles, CA)
37. Louisiana State University (Baton Rouge, LA)
38. Widener University (Chester, PA)
39. Tulane University (New Orleans, LA)
40. University of Louisville (Louisville, KY)
41. Case Western Reserve University (Cleveland, OH)
42. Humboldt State University (Arcata, CA)
43. Simmons College (Boston, MA)
44. Sacred Heart University (Fairfield, CT)
45. Western New Mexico University (Silver City, NM)
46. Brandman University (Irvine, CA)
47. Temple University (Philadelphia, PA)
48. Our Lady of the Lake University (San Antonio, TX)
49. Virginia Commonwealth University (Richmond, VA)
*See the full rankings and program details here:
https://www.socialworkguide.org/degrees/masters/online/
Media Contact:
Laura McPherson
Project 8 Labs Career Guides
info(at)socialworkguide.org
About SocialWorkGuide.org: SocialWorkGuide.org provides free tools and information for those looking to explore, begin, or advance careers in social work. The site's editorial staff have written and published a wealth of information on social work and related careers, including licensure, degrees, careers, related articles, and interviews. The information presented on SocialWorkGuide.org is drawn from the latest available government-backed data and state social worker licensing standards.