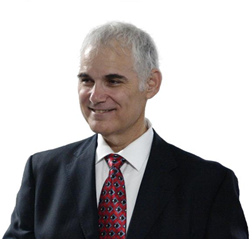 The Self-Directed IRA is one of the most important tools out there for building real estate retirement wealth
CHARLOTTE, N.C. (PRWEB) July 10, 2018
The 2018 Regional AE Conference—to be held on July 14-17, 2018—will welcome Realtor® Association Executives from throughout the region. The event, scheduled to be held in Savannah, GA, will host "AE's" from Georgia, North Carolina, South Carolina, and more—with Sean McKay of the Self-Directed IRA Administration Firm American IRA expected to attend.
The 2018 Regional AE Conference is an event aimed at bringing the regional real estate community together. According to the Regional AE Conference website, "We are all looking forward to learning and growing in this unique profession each one of us has chosen to commit to." The Regional AE Conference stated goals including increased collaboration and networking across professionals in the region.
Sean McKay of American IRA also expressed his enthusiasm in attending: "The Regional AE Conference is a great way to bring a lot of like-minded people together," he said. "As someone representing a Self-Directed IRA Administration firm, I know how important it is to stay involved with the real estate community. The Regional AE Conference makes that easy."
Sean McKay also noted the location of this year's conference—Savannah, GA. The location is conveniently placed in the southeastern region and should include plenty of sites and attractions for everyone visiting the city. The event also released a schedule of events that can be found online, including networking lunches, general sessions, and even a session sponsored by American IRA, LLC.
"We at American IRA like to stay involved," said Sean McKay. "The Self-Directed IRA is one of the most important tools out there for building real estate retirement wealth. And not only do we learn a lot by attending these events—not to mention staying in touch with other professionals—but we keep the word out about Self-Direction and even American IRA as well. That makes these events worth it from every perspective—and it does not hurt to visit a great city like Savannah, either."
According to Sean McKay, a Self-Directed IRA is an essential tool for anyone investing in real estate to consider, especially those considering real estate for the purposes of generating rental income. For more information, visit http://www.AmericanIRA.com or call 866-7500-IRA.
About:
American IRA, LLC was established in 2004 by Jim Hitt, CEO in Asheville, NC.
The mission of American IRA is to provide the highest level of customer service in the self-directed retirement industry. Jim Hitt and his team have grown the company to over $400 million in assets under administration by educating the public that their Self-Directed IRA account can invest in a variety of assets such as real estate, private lending, limited liability companies, precious metals and much more.
As a Self-Directed IRA administrator, they are a neutral third party. They do not make any recommendations to any person or entity associated with investments of any type (including financial representatives, investment promoters or companies, or employees, agents or representatives associated with these firms). They are not responsible for and are not bound by any statements, representations, warranties or agreements made by any such person or entity and do not provide any recommendation on the quality profitability or reputability of any investment, individual or company. The term "they" refers to American IRA, located in Asheville and Charlotte, NC."