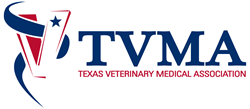 Alarmingly, pets accidentally start nearly 1,000 home fires every year, according to the National Fire Protection Association (NFPA).
AUSTIN, Texas (PRWEB) July 14, 2018
House fires affect approximately 500,000 pets each year. Alarmingly, pets accidentally start nearly 1,000 home fires every year, according to the National Fire Protection Association (NFPA). To reduce these numbers, the American Kennel Club (AKC) and ADT Security Services created National Pet Fire Safety Day, which is observed annually on July 15. The event brings awareness to home fire hazards, including the potential risks when pets are left home alone, and offers prevention plans to ensure the safety of your pets and your home. In honor of this day, the Texas Veterinary Medical Association (TVMA) encourages pet owners to learn how pets can start house fires and, more importantly, how to prevent them.
"The most tragic cases we treat in the hospital are always the ones suffering from issues that could have been prevented," said TVMA member and emergency veterinarian Jennifer Hennessey Bremseth, DVM, CVJ, CAPM, (CCRP, CCMT), of Animal ER of Northwest Houston and Wonder Pet Rehab & Recovery. "Injuries can range from minor to life-threatening despite the severity of the fire."
By simply taking a few precautionary measures, pet owners can practice responsible pet ownership and significantly reduce the risk of their pets starting fires. AKC and ADT provide the following tips on how to prevent these potentially destructive incidents while keeping pets safe.
Remove or Cover Stove Knobs: The National Fire Protection Association states that "a stove or cook top is the number one piece of equipment involved in your pet starting a fire." AKC recommends removing or covering stove knobs before leaving the house.
Extinguish Open Flames: With an innate curiosity for unfamiliar sights and smells, it's not uncommon for pets to examine lit candles, cooking appliances and even fire in fireplaces. Do not leave pets unattended around open flames and extinguish a flame before leaving the house.
Use Flameless Candles: Instead of purchasing traditional candles, consider investing in flameless candles that contain a light bulb. This will put animals out of danger if or when they accidently knock a candle over with their paws or wagging tails. The lack of fire also prevents potential burns to your pet.
Keep Pets Near Entrances: When away from home, keep pets in rooms or areas near entrances in case firefighters need to find and rescue them. Also, make sure your pet's leash is at the ready and that he or she is wearing a collar with identification at all times. Microchips are a great identification tool for pets because they can't be lost like a collar. Whichever means of identification you use for your pet, be sure the contact information is up-to-date.
The AKC recommends installing smoke detectors that are connected to a monitoring center so pet owners and emergency personnel are alerted of fire and smoke when they are not at home. To save rescue workers time when searching for pets, use a pet alert window sticker that identifies the number of pets inside of the house.
Pet owners who follow these safety protocols and are aware of potential hazards will be better prepared to prevent and respond to a fire, if necessary.
About the Texas Veterinary Medical Association
Founded in 1903, the Texas Veterinary Medical Association is a professional association composed of more than 3,700 veterinarians committed to protecting public health, promoting high educational, ethical and moral standards within the veterinary profession and educating the public about animal health and its relationship to human health. For more information, call 512/452-4224 or visit http://www.tvma.org.