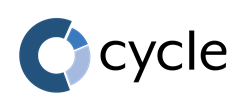 RALEIGH, N.C. (PRWEB) July 12, 2018
Cycle®, a patented continuous testing solution for developers, QA and business analysts alike, today released a completely re-imagined user interface with functionality advancements for a more user-friendly continuous testing offering in the form of Cycle 2.0.
"We've spent the last 3 years gaining a better understanding of how our users interact with Cycle and, based on our research, we made improvements to the functionality that will drive productivity and reduce costs," said Josh Owen, VP of Product Development for Cycle. "We wanted Cycle 2.0 to be easier to use, with less hidden options and a guided experience for building tests. Cycle 2.0 does just that, making it, what we believe to be, easier to use than other automated testing programs."
This latest release offers:

More Modern UI/UX. Improvements to the Inspector Panel, Toolbar, File Browser, In-line Data Extract, and Feature File Editor make for more streamlined usability.
Improved Continuous Integration Support. An overhauled command-line interface with new arguments, exposed settings, and the ability to run group tests. These updates provide for powerful integration with your CI/CD workflow.
Next Generation Execution Engine. Supports improved failure handling, granular control for test execution speed, quoted parameters, relative and absolute file paths, and improved variable type detection
There will be a live webcast covering the new features and functionality, presented on July 19th at 11:30am ET. To register for this upcoming webcast, click here.
About Cycle®
Cycle® is a continuous testing solution focused on modernizing and streamlining the development and deployment of Enterprise software solutions. Cycle provides reliable test automation for technical teams and also arms non-technical team members with a powerful continuous testing solution for automating critical business process validation, supplementing manual testing, and facilitating realistic and comprehensive performance testing.
Cycle was built by the founders of Tryon Solutions, the professional services company with extensive experience with end-to-end implementations, upgrades and optimization services for JDA warehouse management systems, transportation management, workforce management, parcel, automation and other logistics execution software applications.