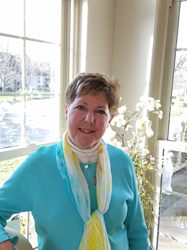 When searching for a pch/alc, we tend to look for common characteristics, such as cleanliness, amenities, pleasant atmosphere, nutritional meals, a safe environment, along with having a good license." - Lynn Marting
PITTSBURGH (PRWEB) July 11, 2018
Placing a loved one can be one of the most traumatic and emotional experiences one may ever encounter. "When searching for a pch/alc, we tend to look for common characteristics, such as cleanliness, amenities, pleasant atmosphere, nutritional meals, a safe environment, along with having a good license," said Lynn Marting, owner of Lynn Marting Personal Care Home Consulting, Inc.
To help families through this major transition, Marting educates families to focus on the following five areas:
No. 1: What is the staff ratio? (Direct care staff to resident care) "This does not include administrative or any other staff members who do not provide direct care," noted Marting. "Smaller homes usually have a closer staff ratio with more hands-on care. The larger facilities tend to have a larger staff ratio. Acuity levels of care greatly affect the staff ratio along with other factors."
No. 2: Staff training and resident involvement. Is the home investing in ongoing training and inservices for education? What types of incentives or benefits are available to hold onto staff and to improve productivity? Staff become the biggest influence in the lives of the resident. "They become family," added Marting. "Therefore, we want to see staff engaging with residents. What opportunities are being provided by staff to help residents feel useful? This decreases anxiety and gives residents a purpose where they feel important along with a sense of accomplishment."
No. 3: Can the home handle the needs of your loved ones? Lynn advises families to make a list of their needs, such as physical, medical, social, behavioral, and to address these concerns on the tour. For example, a facility with many amenities may be most important for the resident who is more independent asking for privacy and a sense of control. This family may look for a facility with a kitchenette, a van for outings, or a larger suite. If mobility needs are most important then finding a smaller facility may be more beneficial, one with more hands on guidance and a closer staff ratio. If medical attention is necessary, then finding a home with 24 hour nursing may be required.
No. 4: What type of facility is best? What is the philosophy of the home and can my loved one stay if he or she regresses? Lynn educates families on the types of facilities. These include the private "small mom and pop" homes to the larger facilities with "aging in place," "freestanding facilities," "continuum care facilities" and others who have a more definitive or specific care level. There are advantages and disadvantages to all of these.
No. 5: Cost. All pch's/alc's are paid for on a month to month basis. Facilities range anywhere from $2,200 a month to $7,000 a month. "This wide range of pricing depends on the care levels, amenities, size of rooms or suites, professionalism and ownership," concluded Marting. "Homes may also have security deposits and community fees. Some also have various price packages to choose from whether they are continuum care centers or other types of facilities."
About Lynn Marting, Lynn Marting Personal Care Home Consulting, Inc.
Lynn Marting provides counseling on the difference and direction of personal care homes, assisted living facilities, independent living centers, skilled nursing home care, Alzheimer and dementia units, continuing care centers, senior residential communities and life care centers. Lynn is a lifelong resident of Pittsburgh. She has 30 years working as a placement consultant for the elderly as well as many years experience in physical rehabilitation. A degree in Social Work and a background in mental health have given her the expertise needed in guiding you or your loved one toward making the right decision when living alone is no longer a choice. For more information, please call (724) 274-2177, or visit http://www.lynnmarting.com.
For media inquiries, please call 805.650.6121, ext. 361.