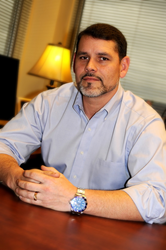 "The real credit goes to our agent and broker partners. We have such an amazing group of professionals and it is truly an honor to serve each and every one of them. This achievement belongs to every person who calls Professional Realty Services their home."- JW Webb
SPOKANE, Wash. (PRWEB) July 12, 2018
Professional Realty Services joined a very distinguished club with $1.039 Billion in real estate sales for 2017 as ranked by REAL Trends. This extraordinary achievement places the company in an esteemed group of only 14 Washington based real estate brokerages to close over $1 Billion in annual sales. Additionally, the company is 1 of only 3 independent [non-franchise] real estate brokerages in Washington to make the list, and the only Spokane, WA based independent real estate brokerage to ever surpass the $1 Billion benchmark for real estate sales in a single year.
"Our biggest hurdle has been overcoming the "If you don't pay much, you don't get much" misconception. So many people in the industry believe you have to give up 30% of your commission income to your brokerage to get the marketing, technology, tools and support you need as a real estate agent. With Professional Realty Services, nothing could be further from the truth," said JW Webb, founder and CEO of Professional Realty Services International. "Our agent and broker partners are our top priority. I would put our service, technology and support up against any national brand and, in most cases, we charge a fraction of what they do."
"It is an honor to be included in the REAL Trends Billionaire's Club as such a young company," noted Webb. "The real credit goes to our agent and broker partners. We have such an amazing group of professionals and it is truly an honor to serve each and every one of them. This achievement belongs to every person who calls Professional Realty Services their home."
About Professional Realty Services International
Professional Realty Services International has an agent-centric company culture that views its agents and brokers business partners and empowers them to build their business on their own terms by providing extremely competitive commission structures, cutting edge systems, technologies, education and world-class broker support. The company currently manages offices and brokers in over 100 markets throughout the U.S. and Canada. For more information, call (888) 302-5550, or visit http://www.professionalrealtyservices.com. Professional Realty Services is headquartered at 4407 N Division Street, 9th Floor, Spokane, WA, 99207.
For media inquiries, please call the NALA at 805.650.6121, ext. 361.