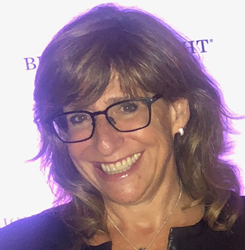 DURHAM, N.C. (PRWEB) July 12, 2018
SpokeHub, Inc. is a social technology business that specializes in augmented reality customer engagement through a platform on demand solution called PoD™. Through our four-pillar foundation; Augmented Reality, Real-Time Feedback, Data on Demand, and a Revenue Share Program, SpokeHub provides a place for everyone's voice to have value and impact. http://spokehub.co/
SpokeHub is proud to announce our partnership with Gail Leibowitz who will help us in our future sales endeavors.
Gail Leibowitz will bring her extensive knowledge and expertise in operations and significant connections across multiple industries including tech, entertainment/sports, fashion, investment, brands and social sectors. Gail was the Chief Operating Officer of Milberg LLC, a national Plaintiff firm based in New York City with offices throughout the US. On a day-to-day basis Gail was responsible for the I'm direction and operation of the multi-location firm. Prior to that, Gail was the Vice-President of Administration for Rubenstein Associates, a pre-eminent PR firm in NYC. There she oversaw the operation and learned the business of communications/PR, and had a chance to work with captains of industry from all sectors of the world. 
Gail began her career at an entertainment/IP firm. She had the opportunity to work with all the major sports leagues, many of the top shoe companies, clothing labels as well as musicians/entertainers from around the globe. She was the Director of Finance and Administration. Gail was part of a group that tried to purchase two different professional sports teams; the Atlanta Thrashers, Hawks and Philips Arena as well as the NJ Devils. Gail has her own consulting/sports/entertainment and media company, working with very high-profile athletes/actors/producers and has also handled obtaining visas and complex immigration issues for entertainers.
Currently Gail is CEO of Brickz City, an innovation studio and real estate development company. Brickz City was created for the purpose of developing socially impactful projects focused on leveraging the emergence of an underserved community as a media/entertainment/tech/art/music and fashion hub. Their first project is in Buffalo, NY. Gail is VP of the Board for the Playing for Change Foundation (http://www.Playingforchange.org). 
In addition to her extensive professional background Gail's values and business ethics align perfectly with SpokeHub's. Gail is committed to inspiring the next generation of Entrepreneurs through this dynamic partnership.