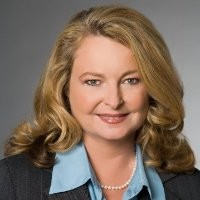 SAN FRANCISCO (PRWEB) July 12, 2018
Everwise, a leading learning-experience platform for professional development, announced today that the company's Board of Directors has appointed Mercedes Ellison as Chief Executive Officer. Mercedes will assume day-to-day leadership of the company and will also join Everwise's Board of Directors.
Ellison brings to Everwise a history of successfully implementing business and revenue-growth strategies which produce consistent results. She is a recognized leader in the software industry and has held senior executive positions in sales, marketing, alliances and business development with companies such as SuccessFactors/SAP, Saba, Hyperion, Siebel, and Oracle. Critically, her leadership experience has included roles within SaaS businesses on the cutting edge of driving business performance through employee experience.
Speaking on behalf of the Board, Co-founder Maynard Webb added:
"Everwise is leading in an industry that is undergoing rapid and radical disruption. Mercedes' proven ability to navigate change while leading across growth teams at SaaS companies made her the clear choice to lead Everwise. Her personal and professional commitment to accelerating career growth for others perfectly lines up with the mission of the company, and we couldn't be happier to welcome her aboard."
In conjunction with her business success, Ellison is known for providing career development and mentoring support to others. These efforts have been recognized through two prestigious honors - the highly coveted "Stevie Award" and the rigorously-judged YWCA "Tribute to Women Award" - based on exemplary individual achievements in business and giving back to the community.
"I am truly honored to lead Everwise and build on its success," said Ellison. "Helping others learn has been my lifelong work, so I was instantly drawn in by the life-changing impact Everwise has on individual careers. After digging into the business, I was thrilled to see that Everwise is helping its customers deliver such value across the enterprise, through shared learning experiences that drive results. Not every company has the opportunity to change the professional lives of millions, but we do. I can't imagine a better match for me."
Ellison continued: "What really spoke to me were the individual stories I heard from the professionals who use Everwise to accelerate their careers. Instead of boring, cookie-cutter corporate training classes or videos, our learners attain new skills and insights in a far more engaging and impactful way. This is not yesteryear's career development. Our approach includes peer groups, mentors, expert instruction, workshops, on-the-job assignments and customized content. HR leaders are drawn to Everwise because we help them make their most valuable resource - people - even more engaged and productive."
About Everwise
Everwise delivers enterprise software and managed services that connect employees to the experts and insights they need to be successful at every stage of their career. Companies leverage Everwise to deliver engaging, collaborative, and impactful shared learning experiences for individuals, teams and organizations. Over 300 customers use Everwise to help their employees, managers and leaders get better together, including: Apple, Salesforce, Microsoft, Twitter, Pinterest, Lyft, and Visa. Request a demo at http://www.geteverwise.com/requestdemo