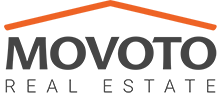 The lead-generation technology that Movoto offers gives us the online presence we need to move forward.
LOS ANGELES (PRWEB) July 12, 2018
Movoto Real Estate is happy to announce its latest strategic partnership with Artin "Art" Sarkissian and his firm, The Art in Real Estate, which is based in Glendale, California, and serves the greater Los Angeles area.
A seasoned real estate broker, Sarkissian got his start in the business back in 1999 and has held various roles over the years.
"I started out doing rentals, then I moved to sales. Now, I own a brokerage," said Sarkissian.
Sarkissian has leveraged his considerable industry experience to form his own brokerage—a team of 32 agents and two back-office staff, known collectively as The Art in Real Estate—that prides itself on addressing the complexities of the buying and selling processes. In the last two years, Sarkissian and his team sold $150 million in real estate.
"We are very excited to be partnering with Art. He and his firm are highly respected and have a strong tradition of providing amazing service to the real estate community. We're looking forward to growing the market together," said Maximillian Diez, Vice President of Real Estate Operations and US Managing Broker at Movoto.
Sarkissian's award-winning track record includes several memberships and certifications. He has consistently been recognized as one of the top brokers by several prominent industry organizations and, since 2010, has been a member of the Master's and Million Dollar clubs. In addition, Sarkissian is a National Association (NAR) of Realtors Seller Representative Specialist, a premier designation in the real estate industry. He also holds the Accredited Buyer Specialist designation from NAR and has earned the NAR's e PRO designation, which highlights The Art in Real Estate's acumen in digital real estate marketing. In fact, Sarkissian opted to partner with Movoto precisely because of its technological prowess.
"One thing our brokerage has going for us is strong sales. But the lead-generation technology that Movoto offers gives us the online presence we need to move forward," said Sarkissian.
Sarkissian has high hopes for this new partnership with Movoto and the potential for growth that it offers his team.
"It's not about me or my numbers," he said. "It's about my team. I want them to succeed. That's why I'm partnering with Movoto."
About Movoto
Movoto Real Estate is the second largest online real estate brokerage in the US and the only one licensed in all 50 states. With over 100 million people searching for homes annually on Movoto.com and over 30,000 properties sold, Movoto is one of the most influential online real estate platforms in the United States.
Movoto is expanding to click-and-mortar locations in California to provide their customers: home buyers and sellers, agents and brokers with unmatched services and technology solutions. For more information see our news and press resources and real estate market trends. Sell your home with Movoto or search for available homes for sale.