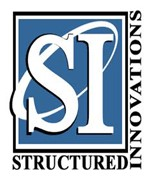 Combining these two well-respected companies together will allow us to offer more value to each other's customer base from the same partners they have depended on for almost two decades," states Russell Butch, current President of Structured Innovations
HUDSON, Ohio (PRWEB) July 11, 2018
Structured Innovations, a leading low voltage solutions manufacturers' rep firm, today announced that on June 1, 2018 the company merged with Legacy Marketing, a top security manufacturers' rep agency in the Great Lakes region. Legacy Marketing brings an experienced team of six sales professionals along with a line card that includes some of the top products in the security industry. By joining forces, there will be a combined total of 16 sales representatives; making the company the largest low voltage rep firm in the Great Lakes region, with the most comprehensive offering. Similar to Structured Innovations' customer-centric philosophy, Legacy Marketing has been providing unmatched service and expertise to its customers for over 20 years and has built a solid reputation as the "solutions provider" in the security industry.
Structured Innovations has been helping customers plan, design, and execute IP / low voltage solutions & corporate standards for over 18 years. The company's focus is navigating its customers through the ever-evolving IP technology solutions, and exceeding expectations on its clients' projects. "Combining these two well-respected companies together will allow us to offer more value to each other's customer base from the same partners they have depended on for almost two decades," states Russell Butch, current President of Structured Innovations. As part of a leadership team that is second to none, the company was pleased to announce that effective July 1st; Jeffrey Monnin will be promoted to President of Structured Innovations communication/data division. Dean Paglio will continue as President of Structured Innovations security division, Legacy Marketing.
"There is no one else out there that can offer the breadth of solutions to our customers, distributors and partner integrators with the same level of dedication and enthusiasm as this newly combined team" states Dean Paglio, President of Structured Innovations, Security Division, Legacy Marketing. "I'm extremely excited for this new business venture and look forward to working with this dynamic team."
The company's customer first philosophy is the driving force behind its success and joining forces with Legacy Marketing will continue to strengthen its position in the marketplace. "I want to thank Russell for having the confidence in me to lead Structured Innovations into our next chapter, as he takes on the challenge of consolidating these two companies. With everything in the security and A/V world moving into the IP & IoT space, we are in a truly unique position to meet the challenges that our customers face," states Jeffrey Monnin, President, Structured Innovations Datacomm. "I look forward to working with Dean and our entire team to better serve our customers."
For further information on Structured Innovations, visit http://www.sireps.com
or Legacy Marketing http://www.legacymarketingreps.com
About Structured Innovations
Structured Innovations is one of the nations most experienced and successful network infrastructure; low voltage manufacturer's representatives. Structured Innovation's primary markets include, (but are not limited to) healthcare, data center, education, finance and government. We specialize in passive network infrastructure in communications, A/V and security solutions: copper & fiber cabling and connectivity, enclosures, power, and pathway solutions. Best known for our consultative solution approach, we represent best of breed manufacturers in the industry. For almost two decades, Structured Innovations has been a true solutions provider, a resource for helping our customers and partners navigate our constantly evolving industry.
About Legacy Marketing Reps
Legacy Marketing was founded in 1994 and has grown into the Great Lakes Region's premier Security manufacturers' representative firm. With its team of dedicated professionals, Legacy provides it dealers, distributors, and manufacturers with service that is exceeded by no one in the security and A/V industries. Legacy covers the entire Ohio Valley and the Upper Midwest. We are dedicated to bringing the best possible solutions to our customers.
PR Contact:
Monique Merhige, President
Infusion Direct Marketing & Advertising, Inc.
Phone: 631-846-1558
Email: monique(at)infusiondirect(dot)com