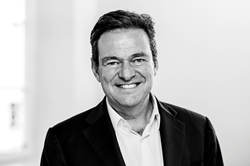 "Growing urban populations face a future of severe water shortages unless we harness human ingenuity to tackle the problems,"
STOCKHOLM (PRWEB) July 11, 2018
As the world marks World Population Day, which focuses attention on the urgency and importance of population issues, Bluewater says applications for its Imagine H2O Urban Drinking Water Scarcity Challenge 2018 have exceeded all expectations in terms of quantity and quality of registrations. Designed to inspire innovation and action to help cities deal with drinking water scarcity, the Challenge offers up to a total USD1 million in deployment awards and potential follow-on investment, but water tech leader Bluewater says the threat of growing urban water scarcity demands even more joint effort by governments and business.
"Management of urban water is already a serious challenge in many parts of the world as shrinking water availability and growing urban populations face a future of severe water shortages unless we harness human ingenuity to tackle the problems," said Bluewater founder and CEO, Bengt Rittri. He called for more focus on long-term partnerships between the public and private sectors to solve drinking water scarcity.
Mr. Rittri noted how the United Nations has predicted that mass urbanization will see 68 percent of the world population living in urban areas by 2050 and that there will already be a 40 percent global water supply shortfall by 2030.
Bluewater, a world leader in drinking water technologies and solutions, partnered with 11th Hour Racing, a US organization that establishes strategic partnerships to promote collaborative, systemic change benefitting the health of our ocean, to launch the Challenge in order to inspire urban water scarcity action under the auspices of Imagine H2O, the global water innovation accelerator.
Entrepreneurs from over 25 countries, including the United States, South Africa, India, the UK and Uganda, have entered a diverse range of promising solutions related to Alternative Supply, Distributed Access and Delivery and, Ecosystem Health. The Imagine H2O Urban Drinking Water Scarcity Challenge is now closed to entries and winners will be honored at a special event at Stockholm Water Week, in the Swedish capital, on August 27, 2018.
"Already cities like Cape Town and elsewhere are battling water scarcity at levels that threaten human health and wellbeing and we are pleased that that the Challenge has seen real solutions being put forward to deal with an already pressing real life problem," said Bluewater President Anders Jacobson.
Key Facts
Globally, more people live in urban areas than in rural areas, with 55 % of the world's population residing in urban areas in 2018. In 1950, 30 % of the world's population was urban, and by 2050, 68 % of the world's population is projected to be urban.
Today, the most urbanized regions include Northern America (with 82 % of its population living in urban areas in 2018), Latin America and the Caribbean (81 %), Europe (74 %) and Oceania (68%). The level of urbanization in Asia is now approximating 50 %. In contrast, Africa remains mostly rural, with 43 % of its population living in urban areas
The urban population of the world has grown rapidly since 1950, having increased from 751 million to 4.2 billion in 2018. Asia, despite being less urbanized than most other regions today, is home to 54 % of the world's urban population, followed by Europe and Africa (13 % each).
Tokyo is the world's largest city with an agglomeration of 37 million inhabitants, followed by Delhi with 29 million, Shanghai with 26 million, and Mexico City and São Paulo, each with around 22 million inhabitants. Today, Cairo, Mumbai, Beijing and Dhaka all have close to 20 million inhabitants
Source: UN World Urbanization Prospects: The 2018 Revision
About Bluewater
Bluewater is a world leader innovating, manufacturing, and commercializing water purification technologies and solutions for residential, business and public use that harness the company's patented reverse osmosis technology to efficiently remove virtually all pollutants from water, including lead, bacteria, pesticides, medical residues, chlorine, micro plastic fibres and lime-scale. http://www.bluewatergroup.com.
For more information, please contact David Noble, Bluewater PR & Communications Director, at david.noble(at)bluewatergroup(dot)com or +7785 302 694