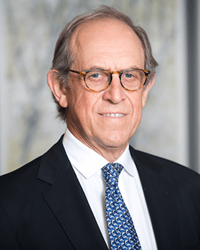 BOSTON (PRWEB) July 11, 2018
The Boston Center for Facial Rejuvenation is happy to bring patients the cutting-edge Silhouette Instalift™ procedure. This minimally invasive technique can immediately take years off the appearance by lifting sagging, aging tissues. With little to no downtime, Silhouette Instalift™ is the ideal choice for those patients not yet ready for a surgical facelift procedure.
Silhouette InstaLift ™ is a one-of-a-kind treatment that works in two ways. By placing small, bi-directional cones under the skin, the technique immediately elevates lax tissues. Additionally, Instalift™ provides fibroblast activation, which gradually increases the body's production of Type I and Type II collagen increasing fullness. With InstaLift™, patents not only see a dramatic and immediate lift, but they also get the added benefits that come with long-lasting collagen production.
Requiring only a local anesthetic, Instalift™ is an in-office treatment that takes less than an hour to complete. The tiny Silhouette Instalift™ needle is carefully maneuvered under the skin, meticulously placing the small, bi-directional cones along the predetermined area. Once these tiny cones are in place, and the desired correction has been achieved, the sutures ends can be clipped, and patients are free to resume all normal activities.
Results from Instalift™ can be seen right away and will continue to increase as the gradual production of collagen further improves facial volume loss. While Instalift™ can offer patients exciting benefits on its own, Dr. Miller and Dr. Doherty can also pair the treatment with additional techniques. Complimentary procedures, such as Botox Cosmetic, dermal fillers, microneedling or radiofrequency, can be added to Instalift™, ensuring optimal, long-lasting facial rejuvenation.
The Boston Center for Facial Rejuvenation is excited to add Silhouette Instalift™ to its arsenal of nonsurgical techniques. Dr. Miller, widely known for his effective use of innovative techniques, explains his practice's unique vision, "I have an extensive background in the field of both surgical and non-surgical procedures which has prepared me to be able to manage my patients effectively in all clinical situations. My focus is on facial rejuvenation, and by creating a focus on this one area, I have developed the expertise necessary to deliver the best treatments and the best results for each patient." Today, the Boston Center for Facial Rejuvenation offers patients a plethora of exciting, nonsurgical techniques designed to better meet their evolving needs. Dr. Miller continues, "These new techniques are reserved for those patients who do not want (or need) to undergo a surgical procedure,".
ABOUT THE BOSTON CENTER FOR FACIAL REJUVENATION
The Boston Center for Facial Rejuvenation is known for offering a wide variety of surgical and noninvasive techniques. Dr. Miller and Dr. Doherty are board certified cosmetic surgeons, bringing decades of experience to every patient encounter. Sought after by patients from across the United States and around the world, Dr. Miller and Dr. Doherty are committed to meeting their patient's evolving aesthetic needs, striving to combine traditional techniques with the latest aesthetic breakthroughs.
For additional information on Silhouette Instalift™, please contact the Boston Center for Facial Rejuvenation at 617.735.8735. Your initial consultation with Dr. Miller or Dr. Doherty is complimentary. More information this minimally invasive technique can also be found on the Instalift website.