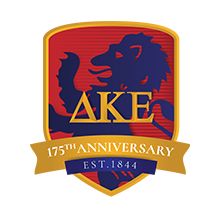 We are eager to streamline our financial operations by partnering with greekbill.
TORRANCE, Calif. (PRWEB) July 12, 2018
Greekbill, a platform provider of financial software for fraternal organizations, today made known they would be integrating the greekbill platform to optimize the financial operations of George Bush's centuries-old fraternity, Delta Kappa Epsilon (DKE).
"We are excited to partner with Delta Kappa Epsilon and provide them with solutions to meet their organization's goals," said Andrew Lee, greekbill's Director of Operations. "Our team looks forward to assisting Delta Kappa Epsilon and can't wait for them to use our platform to help build on their success."
Using the greekbill software platform, DKE will save time by harnessing existing data to automatically file nonprofit tax forms for all chapters and begin using reloadable purchase cards instead of checks. DKE will also be able to conduct transparent financial reporting through the platform while leveraging technologies like bank sync integration as a new, cost-effective method to collect member payments.
"We are eager to streamline our financial operations by partnering with greekbill," said Doug Lanpher, Executive Director at Delta Kappa Epsilon. "Their hands-on training approach is a huge win and has assured us of a seamless transition; we are looking forward to the opportunities ahead as we work with our new partner."
Billhighway acquired greekbill in February 2018 to expand options and provide better financial solutions for the fraternal community. DKE is one of the first National clients to implement since the acquisition.
Billhighway | greekbill (http://www.billhighway.co) (http://www.greekbill.com)
In 2018, Billhighway and greekbill joined forces to create a combination of top organizations in the fraternal space. Together, they collaborate on their mission of simplifying finances and developing innovative solutions to support the fraternal industry and their clients' visions for the future.