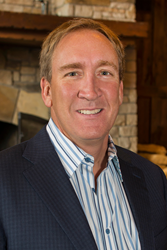 "Fall leaves are stunning, and you can have a lovely weekend. Park City is a year-round location, so buyers can see what there is to do during other seasons when the resorts are closed." - Scott Maizlish
PARK CITY, Utah (PRWEB) July 13, 2018
Park City, Utah generally has two types of buyers: primary home buyers and vacation buyers. "So the right time to buy largely depends on the type of buyer you are," said Realtor Scott Maizlish, of Summit Sotheby's International Realty, who specializes in the finest homes in Park City's multi-faceted communities.
Overall, however, the best time to look at real estate is spring and fall. "That's when the town is quiet," noted Maizlish. "It is much easier to see ski properties because resorts are closed and nobody is here. Ski vacations are very costly, and many renters do not want to be disturbed."
If potential vacation buyers are looking around Christmas/New Year's, Park City is full, but property managers will work hard to accommodate showings. Buyers should be prepared to come back though, as many places are rented during this time.
"It tends to be a good use of a buyer's time, whether for a vacation home or a primary home, to come in the spring or fall when it isn't as busy and there are more properties to look at," added Maizlish. "Fall leaves are stunning,and you can have a lovely weekend. Park City is a year-round location, so buyers can see what there is to do during other seasons when the resorts are closed. In addition, what is great about the spring is that everything is available after the resorts close and buyers can sometimes find a better deal at the end of the ski season."
For both vacation and primary home buyers, spring, fall and even summer are the way to go, especially for the neighborhoods that cater to full time residents. "There are also those who are primarily summer visitors looking for somewhere to cool off and for families moving for school, summer tends to be the best time to come," concluded Maizlish. "People come to ski Park City in the winter, but it's the summer that makes them want to stay forever."
About Scott Maizlish, Summit Sotheby's International Realty
Scott Maizlish is part of the most influential network of luxury real estate buyers and sellers in the world. Scott specializes in the finest homes in Park City communities and resorts, such as Park Meadows, Deer Valley, Vail Resorts, Empire Pass, The Colony, Promontory, and the Montage. For more information, please call (435) 901-4309, or visit http://www.scottmaizlish.com.
About the NALA™
The NALA offers small and medium-sized businesses effective ways to reach customers through new media. As a single-agency source, the NALA helps businesses flourish in their local community. The NALA's mission is to promote a business' relevant and newsworthy events and achievements, both online and through traditional media. The information and content in this article are not in conjunction with the views of the NALA. For media inquiries, please call 805.650.6121, ext. 361.