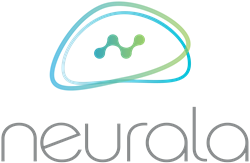 BOSTON (PRWEB) July 12, 2018
Award-winning artificial intelligence company Neurala announced today the launch of the Neurala Brain Builder beta program, a complete SaaS platform to streamline creation, deployment, analysis and management of deep learning applications.
"Whereas AI applications are growing at an exponential rate, the existing workflow for creating, validating, deploying, analyzing, and improving their performance has its roots in the 90s," said Massimiliano Versace, co-founder and CEO of Neurala. "Over the years, Neurala has worked with dozens of companies, and today our AI engine is deployed in millions of devices. The lesson learned: building AI models is a slow and costly process. Brain Builder reduces cost and time by encapsulating our award-winning AI into a self-service platform to turbocharge AI brain creation."
One of the biggest industry challenges with deep neural networks (DNNs) is the cumbersome process of training them. Most AI applications require thousands of images to be tagged, and, since data tagging cost is proportional to the time spent tagging, this step alone often costs tens to hundreds of thousands of dollars per project.
Neurala's Brain Builder is a cost-effective, centralized data preparation tool that enables fast and accurate creation of large quantities of data for DNN training. Neurala's Brain Builder has purpose-built, AI-powered annotation tools to simplify the process and drastically reduce data tagging time. Brain Builder keeps user data private and secure behind user firewalls. Users can download the dataset to create a deployable DNN using industry-standard tools like TensorFlow and Caffe or export the data in different formats to train multiple types of neural networks.
The Complete AI Toolkit
The Neurala Brain Builder is the complete AI toolkit: a SaaS platform that provides users with the ability to self-create and manage their AI projects. Notable features include:

Secure, web-based portal: 24/7 access to global data from anywhere
State-of-the-art annotation tools: Drastic reduction in annotation time
File support for multiple image types: Upload large amounts of data and tag objects and concepts within images from multiple devices
Central analytics dashboard: View analytics across projects and datasets
Secure platform: Run in the cloud or host on a server behind a firewall
Advanced data protection: Use of cloud storage with practically limitless scope in terms of size and recoverability
Data export: Export tagged image segmentation and object detection data that can be used to train models in TensorFlow or Caffe
In-house support and expertise: Neurala's team holds more than eight Ph.D.s, has more than 20 years of AI experience, and has received 19 patents
"We looked for a tool that would serve our in-house AI development efforts and found none would do the job. So, we built one with the goal in mind of reducing to a minimum the effort and time to generate data. The result is a tool that, with respect to competing ones, is completely web-based and exports seamlessly in industry-leading DNN building tools," said Versace. "We have not seen the necessary granular annotation tools to get the level of tagging accuracy needed to build a reliable deep neural network in any competing solutions available on the market today."
According to alpha customer Sapana Karki, CloudFactory project manager, "Brain Builder saved our team time because the tool is extremely intuitive to use. The platform didn't require extensive guidelines, training or oversight. The annotation tools aid accuracy and efficiency when you have multiple layers and complex images to annotate. This helped our team work quickly and with agility. We've annotated tens of thousands of images with Brain Builder so far."
The Brain Builder beta program is the first release in a complete suite of AI enablement products that address the three challenges of traditional backpropagation AI workflow: the need to collect and tag large quantities of data; the need for extensive training time and computing resources; and the inability to learn after deployment. The full suite, available later this year, will enable users to easily export their own personalized DNN and allow anyone—not just developers—to easily train AI models and deploy an AI solution faster.
The beta program will be offered free to select clients right now—interested companies can fill out a quick and easy application here. Users who sign up for the initial Brain Builder beta will have first access to the full suite when it launches later this year. Neurala and CloudFactory will also be hosting a related webinar on July 25 at 2 p.m. EDT, Overcoming Big Challenges in AI Data Training.
To learn more about Neurala, visit http://www.Neurala.com.
About Neurala
Neurala developed The Neurala Brain—deep learning neural network software that makes devices and products like drones, mobile phones and cameras more intelligent, engaging and useful. Neurala provides customized solutions ranging from high-end applications to inexpensive everyday products. With The Neurala Brain and an ordinary camera, products can learn people and objects, recognize them in a video stream, find them in the video, and track them as they move. The Neurala Brain is based on technology originally developed for NASA, DARPA and the U.S. Air Force and is now deployed commercially on over a million smart devices. Follow Neurala on Twitter @Neurala and on Facebook, YouTube and LinkedIn.