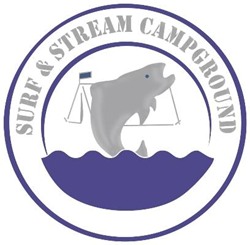 TOMS RIVER, N.J. (PRWEB) July 12, 2018
After many years as a loyal TripAdvisor customer, Surf & Stream Campground has decided to part ways with the travel site. As of July 2018, users are no longer able to search for the RV park on TripAdvisor as the account has been deactivated.
Surf & Stream Campground was an active member of TripAdvisor allowing campers to share experiences, post reviews, and research campground information. The reason for the departure is due to utilizing other avenues more suitable for the campground and its visitors.
Campers are encouraged to visit Surf & Stream Campground's Facebook page to post reviews, rate experiences, and stay up to date on campground news and events at https://www.facebook.com/SurfCampground/.
About Surf and Stream Campground
Surf & Stream Campground is a family-friendly RV park located near all of the most popular beaches at the Jersey Shore. The campground includes a full-size swimming pool, picnic area, activities for all ages, weekend events and more. For more information about Surf & Stream Campground, visit their website at http://www.surfnstream.com or call 732.349.8919.