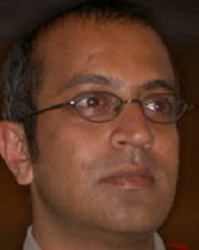 "Big data analytics can find data patterns such as causes of insurance claim rejections, strategies to follow, and so on," said Dr. Philip. "This helps providers submit accurate claims as often as possible, allowing the reduced number of manual interventions to be more productive."
SOUTH ORANGE, N.J. (PRWEB) July 16, 2018
Estimates are as high as $125 billion lost by physician offices annually due to billing claim denials and difficulty in navigating the billing and collections maze.(1) Due to the immense burden put upon them, many physicians are selling their practices to larger hospital chains or groups to help ease billing hassles with insurance companies. However, the solution to improved efficiency and accuracy of billing and collections does not lie in consolidation, according to Dr. Karun Philip, Tranquilmoney president and co-founder. Rather, per Dr. Philip, the use of big data could help reduce incorrect insurance claims filed and increase practice revenue.
Fraud costs the nation's healthcare payers almost $68 billion annually. Experts believe that between 3–10% of the country's $3 trillion in annual spending is fraud-related. Most healthcare claim denials are due to fraud or suspected fraud by way of unnecessary procedures being performed or billing for services not performed. In 2016, these cases accounted for 46% of provider fraud cases—the highest percentage of any category of fraud scheme.(2)
While provider fraud does exist, unintentional fraud and denied claims also damage private physician practice bottom lines. The American Medical Association (AMA) estimates that since 2010, more than $43 billion could have been saved if insurers had paid claims correctly. Insurers believe they are holding the line on costs; however, medical claim denials are costliest to honest physician practices, and add to the burden of working in private practice.
Per Dr. Philip, the healthcare industry's adaptation to big data and predictive analytics will have a systemic effect by not only reducing healthcare fraud, but also by lowering physician claim denials—leading to reduced costs, greater patient care and more profitable medical practices.
"Big data analytics can find data patterns such as causes of insurance claim rejections, strategies to follow, and so on," said Dr. Philip. "This helps providers submit accurate claims as often as possible, allowing the reduced number of manual interventions to be more productive."
Dr. Philip points out that big data could also help make the billing process simpler and more accurate. Healthcare providers are often technologically ill-equipped to have all the data they need when treating a patient. The use of big data analytics could let providers know which procedures are medically necessary, as well as which procedures their patients have already had done, and streamline the billing process so that more accurate claims are filed.
The goal of big data is to decrease medical errors and eliminate duplication of tests or procedures, leading to reduced claim rejections and even unintentional fraud. Furthermore, value-based programs such as the Medicare Share Savings Program (MSSP), which focus on value of care and encourage physicians to engage in a variety of patient interactions that enhance patient wellbeing, could use artificial intelligence (AI) and data analytics to predict outcomes and treatment plans.(3)
Other uses for data analytics include revenue cycle management, identifying margins for ancillary services, helping the provider to make and execute better, data-driven decisions, and analyzing which value-based contracts will yield the best returns. Due to these and other potential uses, experts predict the global healthcare analytics market is expected to grow from $10.8 billion in 2018 to reach $33.8 billion by 2023.(4)
Specific technology tools from Tranquilmoney give the independent practicing physician the ability to manage office insurance payments, regulation compliance, and medical coding — thereby increasing the focus on patient care. Tranquilmoney increases the money retrieved by physicians' practices through collections by 20%. They have expertise in medical billing, including EHR compliance as well as medical practice management.
Dr. Thomas Neuner, DC, Chiropractor with Michigan Spine and Joint Center and Tranquilmoney client says, "It's amazing what Tranquilmoney can deliver in the billing cycle; it's more than the billing codes – it's how you train your staff – and Tranquilmoney enables you to do your work."
About Tranquilmoney
Tranquilmoney was incorporated in 1995 to provide solutions aimed at reversing the trend of independent practice doctors becoming lost in the ever-increasing complexity of the business and regulatory side of the healthcare industry. The current paradigm of physicians selling their practices to large hospitals is one that is avoidable. Tranquilmoney has the tools in place to provide physician practices with financial management services, such as physician receivables management, pharmacy receivables management, healthcare insurance forms processing, and data capture services. In short, doctors can focus on patient care knowing that their practices are in order. The company is based in South Orange, New Jersey, with back office facilities in Chennai, India. Tranquilmoney, Inc., operates as a subsidiary of MM Group. For more information, visit http://www.TranquilMoney.com.
Sources:
1. "Medical Billing." Hospital Billing Errors | Medical Billing Services, Healthcare Business & Technology, 21 Apr. 2011.
2. Beaton, Thomas. "Preventing Provider Fraud through Health IT, Data Analytics." Health Payer Intelligence." Claims Management News. HealthPayerIntelligence, 29 May 2018.
3. Hepp, Pamela E. "Could Artificial Intelligence Take the Art out of Medicine?" Scientific American Blog Network, 14 June 2018.
4. Meticulous Market Research, PVT, Ltd. "Global Healthcare CMO Market 2018-2022" ResearchAndMarkets.com. Research and Markets, 24 May 2018.