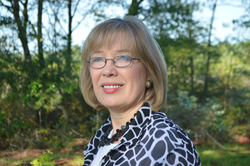 WAYCROSS, Ga. (PRWEB) July 12, 2018
Global Partnership for Telehealth invites administrators of first responder services in Waycross and Ware County to the GPT office for an informational meeting next Tuesday, July 17th. The purpose of the meeting is to inform first responders about the FirstNet Public Safety Network.
FirstNet, powered by AT&T, is the first broadband network dedicated solely to America's law enforcement, firefighters, and emergency medical services. Governor Nathan Deal accepted FirstNet's plan for the state of Georgia in November 2017. Rena Brewer, CEO of Global Partnership for Telehealth, said that FirstNet will contribute to the expansion of telehealth programs in the state's rural areas.
"Over the years, we have seen rural telehealth ambulance projects fail due to a lack of adequate bandwidth," Brewer said. "If FirstNet can be the internet solution for these communities, first responders will be able to leverage telehealth technologies for the good of their fellow citizens."
Global Partnership for Telehealth's office is located at 3599 Plant Avenue Extension in Blackshear. The meeting there will begin at 3 p.m. and is expected to last an hour.
Global/Georgia Partnership for Telehealth (GPT) is a nonprofit corporation whose mission is to deliver worldwide access to healthcare by leveraging technology. With a 12-year track record of success developing and implementing sustainable, cost-effective telehealth programs, we are the leading agency globally focused on increasing access to healthcare through innovative use of technology. Currently, GPT manages a network of more than 650 endpoints, including partner providers, health systems, schools, universities, long-term care facilities, correctional facilities, and international mission projects. For more information, visit our website at http://www.gpth.org.