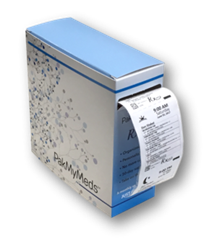 RapidPakRx is the first-ever system for adherence packaging designed specifically for retail pharmacies to complete a rapid, on-demand fill at the lowest possible cost.
SAN DIEGO (PRWEB) July 13, 2018
Amazon rocked the pharmacy world in a big way last month with the announcement of its estimated $1 billion acquisition of PillPack, a 5-year-old company that made a name for itself with pre-sorted medication dose packaging delivered directly to patients' homes.
The news, which broke June 28, sent pharmacy stocks tumbling, with shares of CVS, Walgreens and Rite Aid losing a combined $11 billion of market value in same-day trading. Spokespeople for the retail drug chains mostly downplayed the deal.
So how does the Amazon/PillPack deal impact independent community pharmacies?
William Homes, Founder and CEO of RxSafe, said he sees three major takeaways from Amazon's move.
"First, patients aren't exactly in love with mail order pharmacy," Holmes said. "Despite decades of mail-order prescription availability, most patients still get their medication from a local pharmacy. Plus, mail delivery presents the risk of delay and theft, as well as potential exposure of medicines to heat or cold that exceeds pharmaceutical manufacturer recommendations."
"Second, Amazon can't deliver face-to-face interaction," Holmes continued. "Independent pharmacies already take pride in fostering deep, in-person relationships with patients, which Amazon/PillPack can't possibly match. And no amount of logistical expertise can rival a community pharmacy's ability to provide personalized customer service, resulting in better quality care and lower costs."
"Third, community pharmacies can beat Amazon at its own game," Holmes concluded. "With RapidPakRx™ strip packaging technology, independent pharmacies can expand their geographic reach and grow their customer base, while improving customer service and medication adherence at the same time. Once patients have a PakMyMeds™ box, they are far less likely to transfer to Amazon/PillPack. And patients already prefer their local pharmacist."
Designed and manufactured in the USA, RapidPakRx uses universal cartridges and built-in vision inspection. That means no "exception" trays or remote tray filling stations, no wasted time to load trays, and no errors from hand filling trays.
"RapidPakRx is the first-ever system for adherence packaging designed specifically for retail pharmacies to complete a rapid, on-demand fill at the lowest possible cost," Holmes said.
In as little as 10 minutes, from label printing to handing the prescription to the customer, RapidPakRx can produce a 30-day supply of medications for as little as $5, including labor and materials. RxSafe also offers adherence strip packaging marketing services, known as PakMyMeds™. The program is designed to help independent retail pharmacies with packaging, collateral and marketing assistance to make adding an adherence program as simple as possible.
To learn more about the Amazon/PillPack deal, visit the RxSafe Blog.
ABOUT RxSafe, LLC
RxSafe is the leader in automated, high-density robotic storage and retrieval technologies for independent pharmacies. Our flagship RxSafe system enables pharmacies to take control of their inventory management, enhance patient safety, increase narcotics security, and improve profitability. RxSafe's RapidPakRx adherence packaging technology enables pharmacies to custom package patient medications on demand. RapidPakRx produces multi-med pouches with unprecedented throughput, accuracy, and efficiency, as well as the lowest consumables cost in the industry. For more information, visit http://www.rxsafe.com.