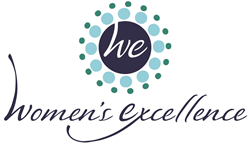 LAKE ORION, Mich. and BIRMINGHAM, Mich. (PRWEB) August 23, 2018
Women's Excellence now offers body composition testing. This test will determine a patient's weight, percentage of body fat, percentage of skeletal muscle, and total visceral fat in order to help them reach or maintain their health goals.
The body composition test is fast and non-invasive for the patient. A typical scan lasts between 6-8 minutes. Results will be automatically processed and available instantly. A body composition test can also reveal serious health risks like diabetes, heart disease, some cancers, and high blood pressure. These risks can be identified by the amounts of visceral fat in the body. Visceral fat can go completely unnoticed because it is not visible. Visceral fat sits below the abdominal muscles and surrounds organs like the pancreas and liver. A body composition test will be able to determine the amount of visceral fat a patient is carrying.
If you are interested in a body composition test to help with weight loss, muscle building, or to assess your overall health risks, visit http://www.WomensExcellence.com. To better serve new and existing patients, Women's Excellence now offers real-time customer service through a new live chat feature on their website at https://www.womensexcellence.com/contact/. The online live chat feature will be available every Monday-Friday from 8:00am-5pm. Website visitors will be able to chat with a dedicated patient support specialist to schedule appointments, learn more about the services that Women's Excellence offers, and have their questions answered in a HIPPA secured environment.
In addition to the live chat service, users can still submit appointment request forms online or call the office directly at (248) 693-0543.
Women's Excellence is the most comprehensive obstetric and gynecologic office in Michigan. Additionally, they specialize in menopause, weight control, bladder control, endometriosis, robotic surgery, oncology, and midwifery services. Women's Excellence is committed to staying at the forefront of innovation with cutting edge technologies utilizing robotic surgery and minimally invasive surgical options when possible. The knowledgeable, compassionate physicians and healthcare providers of Women's Excellence focus on patient-centered processes to deliver the highest quality of care. They are affiliated with most insurances. They offer seamless medical record access via a state of the art patient portal and use the latest technology for record keeping and sharing, making the patient experience easier and more efficient. Women's Excellence is taking new patients and is conveniently located throughout southeastern Michigan in Birmingham, Lake Orion, Clarkston, Rochester, and West Bloomfield. For more information, visit http://www.WomensExcellence.com.