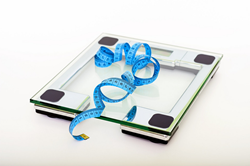 Weight loss surgeries don't make defeating obesity easy, they just make it achievable.
LOS ANGELES (PRWEB) July 20, 2018
A July 12 article in Glamour offers examples of six women who made a major break with their pasts, leading off with 36 year-old Erin, who obtained a weight loss surgery after she was moved to take more control of her life following the cancer death of her mother. Over the course of about one and a half years, she lost close to 90 pounds following her sleeve gastrectomy. "Bariatric surgery has definitely changed my life for the better, and I have never regretted it, but it's not a cure-all or the easy way out," she writes. Los Angeles based weight loss surgery clinic Dr. Feiz & Associates says that Erin is absolutely right; her experiences are typical and underline the reality behind weight loss procedures.
The idea that a bariatric surgery is an "easy way out," partly arises from a basic misunderstanding of how obesity works, says Dr. Feiz & Associates. Even after years of research proving the contrary, most people still think that the reason obese people rarely lose their weight permanently has to do with some kind of character or psychological defect. However, what most people fail to grasp is that permanently losing significant amounts of weight is exponentially harder than losing an additional ten or fifteen pounds – which most people acknowledge is difficult enough, says the clinic. The problem is that our desire to overeat is largely driven by hormones like ghrelin, a chemical that gives our brain those familiar hungry feelings that drive us to, sometimes even when we know for a fact that we've consumed enough. The clinic says that people with weight problems tend to produce more ghrelin than others, but that's only the beginning. When any of us try to lose weight, our bodies go into starvation mode and produce more ghrelin – the bigger the weight loss, the more ghrelin they tend to produce. Thus, a once beneficial drive that might have encouraged hunter gatherers to find more food in the wake of an oncoming famine is now making it next to impossible for most severely obese people to lose weight and to keep it off over the long-term, says the clinic.
Surgeries like sleeve gastrectomy makes it uncomfortable to overeat by removing about 75-85% of the stomach. However, the operation also seems to greatly reduce the body's production of ghrelin. Thus, patients are discouraged from eating too much food, while they are also being granted a reprieve from the constant nagging feelings of hunger that drive them to overeat in the first place. Even so, Dr. Feiz & Associates notes that the weight doesn't actually lose itself; patients need to adjust to the idea that, from now on, food is going to play a much smaller role in their life. Given the centrality of food in so much of our family and social lives, this can be a great deal more difficult than it might sound, says the clinic. Still, it is very doable and patients are consistently able to make the transition.
Dr. Feiz & Associates concludes by noting weight loss surgeries don't make defeating obesity easy, they just make it achievable. Interested readers can call Dr. Feiz & Associates at (800) 868-5946 or visit its web site at http://www.drfeiz.com/.