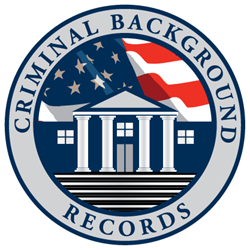 The legalization of marijuana in some States can affect how drug tests are used and now is the time for hiring managers and HR Departments to ensure drug screening policies are current.
WALTHAM, Mass. (PRWEB) July 16, 2018
The expansion of legalized marijuana is having an impact on current hiring across the country and how drug screening is conducted. Adam Almeida, President and CEO of CriminalBackgroundRecords.com states: "With the unemployment rate at an all-time low, hiring managers are desperate to fill positions; additionally subsequent testing for marijuana usage has decreased further pointing to an immediate need for hiring managers to work with a well-qualified third-party background screening agency in order to stay current with changing trends."
Certainly drug testing is still a critical part of pre-employment background screening. With the seeming expansion of the opioid abuse epidemic protecting existing staff and property remains a priority and drug testing can offer great benefits.
From the Republic webpage (Mar 04, 18) discussing the opioid epidemic in Indiana:
For an employer, drug testing is a way to steer clear of potential pitfalls in prospective workers. About 80 percent of Indiana companies have been affected by some sort of prescription drug misuse or abuse, including opioids, in the workplace, according to a survey by the National Safety Council. (1)
But opinions regarding marijuana are beginning to change, due in large part to the low unemployment rate.
Again, from the Republic webpage (Mar. 04, 18):
But with an estimated 1,400 unfilled jobs in Bartholomew County, compared to about 500 in 2004, some local firms are showing a greater willingness to be flexible, Elwood said.
"Companies are starting to re-examine screening requirements, and some are more willing to accept information in a background check that in previous years would not have been allowed," Elwood said. "There is just a lot of churn in our employment market right now — so much competition for workers." (2)
A recent article on June 17, 2018 from the Advocate states:
Though still in its early stages elsewhere in the U.S., the shift away from marijuana testing appears likely to accelerate. More states are legalizing cannabis for recreational use. Michigan could become the 10th state to do so in November. Missouri appears on track to become the 30th state to allow medical pot use.
And medical marijuana users in Massachusetts, Connecticut and Rhode Island have won lawsuits in the past year against companies that rescinded job offers or fired workers because of positive tests for cannabis. Before last year, courts had always ruled in favor of employers. (3)
Almeida opines: "It's pretty obvious that the changing marijuana usage laws have affected how drug tests are utilized and how they are incorporated as part of an overall employment screening process. Trends change all the time and now is the time that hiring managers and HR Departments ensure drug screening policies are current."
CriminalBackgroundRecords.com is a third-party background screening company with highly trained operators well versed in the needs and requirements of companies and organizations large and small utilizing public records, such as criminal background records, as part of a hiring process. Assisting companies in maintaining full compliance under the law is a central tenet of all client relationships with CriminalBackgroundRecords.com
Notes
(1) therepublic.com/2018/03/04/03042018cr_drugs_in_workplace/
(2) iBid
(3) theadvocate.com/baton_rouge/news/business/article_c44a1e54-6a70-11e8-a862-b7c70e54390e.html