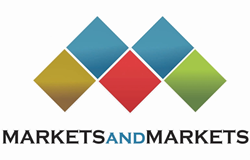 CHICAGO (PRWEB) July 16, 2018
WHAT:
The InfoAg Conference 2018 brings together agriculture professionals from across the globe to discuss and analyze the latest precision agriculture techniques and developments. The event features a wide range of educational and networking opportunities for professionals interested in learning more about the agriculture industry. Since 1995, the InfoAg Conference has been the premier event for discussion and advancement of precision agriculture.
At the conference, Will Polese, director of food, beverage and agriculture at MarketsandMarkets, the world's largest revenue impact research and advisory firm focused on high-growth niche markets, will present the results of the latest MarketsandMarkets precision agriculture survey. In his presentation titled, "PA Survey Results: Making Money in the USD 5.09 Billion Precision Ag Market Which is Projected to Reach USD 9.53 Billion by 2023, at a CAGR of 13.38%," Polese will discuss the broad market and technology view of precision agriculture and its deployment in raw crops. He will examine the importance of precision agriculture, its impact on the "third green revolution," the business models being used and the different use cases. Attendees will also gain insight into precision agriculture market dynamics, including market size and recent developments as well as learn about the latest trends and investments being made within the agriculture ecosystem.
WHERE:
The InfoAg Conference
St. Louis Union Station Hotel
1820 Market Street
St. Louis, Mo. 63103
Grand E
WHEN:
Presentation: PA Survey Results - Making Money in the USD 5.09 Billion Precision Ag market which is projected to reach USD 9.53 Billion by 2023, at a CAGR of 13.38%
Date: July 19, 2018
Time: 9:40 a.m. – 11 a.m. CT
For more information about the InfoAg Conference and to register, visit: https://www.infoag.org/.
About MarketsandMarkets
MarketsandMarkets provides quantified B2B competitive intelligence research on high-growth emerging niche markets that will impact future revenue mix of 70-80 percent of companies worldwide. Following its unique Growth Engagement Model (GEM), MarketsandMarkets helps clients identify new opportunities, most important customers and sources of incremental revenues for both the clients and their competitors as well as develop "attack, avoid and defend" strategies. With more than 850 fulltime analysts and subject matter experts (SMEs), the company serves more than 5,000 corporate clients worldwide, including 80 percent of global Fortune 2,000 companies. Its global headquarters is located in Pune, India, and the U.S. headquarters is in Chicago. For more information, visit http://www.marketsandmarkets.com/ or follow on Twitter @MarketsandMarkets.
###