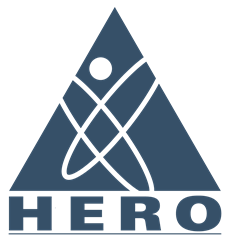 WACONIA, Minn. (PRWEB) September 13, 2018
Building an effective workplace well-being program requires active engagement from executives and shift workers alike, yet there is no clear consensus about the best way to build a workplace culture that supports healthy decisions. The conversation about how to earn full participation will be the focus of HEROForum18, Oct. 2-4 in Ponte Vedra Beach, FL.
HERO (the Health Enhancement Research Organization) will draw approximately 500 employer leaders, corporate benefit professionals, and population health experts to the Sawgrass Marriott Resort & Spa for discussions of best practices, new and emerging trends, case studies, and research designed to help innovative business leaders improve employee health, well-being, and performance during this year's Forum.
Keynote speakers and panelists at this year's HERO Forum include:

More than 90 additional speakers will provide expertise, share findings from recent research, explore the use of health and well-being best practices, and share real-world stories of program implementation and success during the HERO Forum18. The Forum also features a variety of fitness classes, and networking opportunities for attendees.
The Forum will also host the presentation of the 2018 C. Everett Koop National Health Awards presented by The Health Project and the HERO Health and Well-Being Awards.
Registration information and a complete list of speakers and activities are available at https://forum.hero-health.org/. Follow HERO Forum news and updates on Twitter at #HEROForum18.
For more information:
Barbara Tabor, HERO / (+1 651-450-1342) / barbara@taborpr.com
About HERO – Based in Waconia, MN, HERO (the Health Enhancement Research Organization) is a not-for-profit, 501(c)3 corporation that was established in 1997. HERO is dedicated to identifying and sharing best practices that improve the health and well-being of employees, their families and communities. To learn more, visit http://www.hero-health.org. Follow us on Twitter @heroehm, Facebook, or LinkedIn.