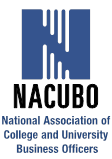 "We are proud to honor these meritorious awardees as clear examples of higher education's commitment to excellence and continuous improvement," said John Walda, NACUBO president and CEO.
LONG BEACH, Calif. (PRWEB) July 23, 2018
The National Association of College and University Business Officers (NACUBO) has recognized six outstanding professionals and three universities with 2018 NACUBO Awards.
NACUBO's annual awards honor individual and institutional excellence in higher education business and financial management and were presented during several association events in 2018—most recently, the NACUBO 2018 Annual Meeting taking place in Long Beach, CA.
"This year's annual meeting is focused on how colleges and universities can creatively evolve while remaining anchored in mission, and we are proud to honor these meritorious awardees as clear examples of higher education's commitment to excellence and continuous improvement," said John Walda, NACUBO President and CEO.
2018 Distinguished Business Officer Award
This year, two chief business officers received NACUBO's most prestigious award, given for a career's worth of outstanding contributions to business and financial management in higher education.

Morgan R. Olsen, is the executive vice president, treasurer, and chief financial officer at Arizona State University where he oversees the finances and administration of a $3 billion enterprise. Olsen joined the institution in 2008 and successfully navigated a sharp decrease in state funding amid enrollment increases by merging and reorganizing schools and departments. A past NACUBO board chair, Olsen also has a long record of service to the association and regional affiliates WACUBO and CACUBO.
Gerald O. Whittington, is the senior vice president, business, technology, and finance at Elon University (NC), where in more than 26 years with the institution, he has directed growth in the annual operating budget from $38 million to more than $260 million; the endowment from $18 million to $257 million; the campus plant from 690,000 square feet of space to more than 3 million square feet; and the total student enrollment from 3,200 to nearly 7,000. Whittington mentors new chief business officers and has served on the NACUBO Comprehensive and Doctoral Institutions Council, among other volunteer efforts.
2018 Service to NACUBO Award
Corey S. Bradford Sr., senior vice president of business affairs at Prairie View A&M University (TX), received the Service to NACUBO Award for his numerous contributions to the association, including as a faculty member for the Future Business Officers Program and on the advisory committee for the 2016 National Profile of Higher Education Chief Business Officers. Bradford also has participated on the Comprehensive and Doctoral Institutions Council, and he conceptualized the Business of the University Conference, which his institution hosts in conjunction with NACUBO and its southern affiliate, SACUBO.
2018 Excellence in Sustainability Award
Three universities received this honor for excellence and innovation in sustainability leadership areas including finance, facilities, operations, environment, community, and climate.
University of California, Los Angeles partners with Los Angeles County for the Sustainable L.A. Grand Challenge, which aims for 100 percent renewable energy, 100 percent locally sourced water, and enhanced ecosystem health throughout the community by 2050.
University of Minnesota, Morris is transforming its rural area with clean energy initiatives both on campus and in its community. The institution is powered by 70 percent renewable energy and is home to LEED Gold buildings, twin wind turbines, a compost system that takes waste from the community's public K–12 schools, and more.
University of Texas at Arlington is leading myriad sustainability efforts across land, water, air, and energy. The institution is home to a 2.6 acre park, hosts the annual North Texas Regional Water Conservation Symposium, and partners with Air North Texas to reduce ozone pollution in the region, among other initiatives.
"Higher education institutions like these 2018 honorees are making a vital and tangible difference in their communities," Walda added. "It is inspiring to see institutions excelling in sustainability and helping their regions to reap the benefits as well."
Three additional awards recipients were honored at other signature NACUBO events in 2018:
2018 Rodney H. Adams Endowment Management Award
Sally Staley, who recently retired after 15 years at Case Western Reserve University (OH), received this award at the 2018 Endowment and Debt Management Forum in February. Staley served as Case Western's chief investment officer, overseeing an in-house investment staff of six, managing $1.8 billion of globally diversified endowment and trust assets, $150 million of deferred benefit pension assets, and $1.7 billion in deferred compensation retirement plans. Staley also was chair of the Endowment and Debt Management Forum planning committee from 2015–16.
2018 Student Financial Services Award
David Glezerman, Temple University's (PA) assistant vice president and bursar, is the inaugural recipient of this award and was honored during the 2018 NACUBO Student Financial Services Conference in March. Glezerman has overseen a number of student-focused evolutions in Temple's bursar office, including a call center, a student debt letter, and a financial wellness and affordability program. Glezerman is also the founding chair of NACUBO's Student Financial Services Council.
2018 Daniel D. Robinson Accounting Award
Joan Hagen, associate vice president and university controller at Indiana University, received this award at the 2018 Higher Education Accounting Forum in April. In her 20 years at Indiana University, Hagen's accomplishments include implementing and streamlining accounting and reporting processes, leading budget and finance initiatives, and overseeing the annual financial statement audits. Hagen has also served as a volunteer in numerous capacities, including on NACUBO's Tax Council and Accounting Principles work group.
For more information on the NACUBO Awards, please contact NACUBO Public Relations Manager Katy McCreary at kmccreary(at)nacubo(dot)org or visit the NACUBO website.
About NACUBO
NACUBO, founded in 1962, is a nonprofit professional organization representing chief administrative and financial officers at more than 1,900 colleges and universities across the country. NACUBO works to advance the economic vitality, business practices, and support of higher education institutions in pursuit of their missions. For more information, visit http://www.nacubo.org.