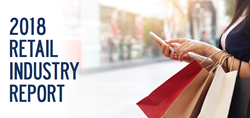 Just over 16% of gays and lesbians admitted to sipping and clicking, or shopping while intoxicated, compared to only 6% of heterosexuals.
SAN DIEGO (PRWEB) December 13, 2018
Gays and lesbians are significantly likelier to "sip 'n' click" in their shopping adventures, sip 'n' click, of course, referring to intoxicated shopping, both online and in-store.
Indeed, according to TrendSource's 2018 Retail Industry Report, just over 16% of gays and lesbians admitted to sipping and clicking, compared to only 6% of heterosexuals.
Similarly, we've all heard of 'retail therapy'—the practice of improving one's mood by either online or in-store shopping—essentially, shopping the blues away. Obviously, retail therapy and sip 'n' click are not mutually exclusive and in fact likely to occur simultaneously.
And retail therapy, like sip 'n' click is both real and also disproportionately practiced by gays and lesbians. Whereas 38.1% of self-identified heterosexual respondents admitted they occasionally turn to retail therapy, 55.4% of gays and lesbians proved similarly inclined. It is not our place to speculate on this disproportionality, but it is worth pointing out that, in retail settings, generally everybody is welcome so long as they have money to spend.
The report also examines the rise of secondhand shopping and the correspondent downfall of department stores. Indeed, only 34.8% of respondents had visited a department store in the last three months, a number that is even more shocking when juxtaposed with the recent rise of second-hand stores, where 43.3% of our respondents had recently shopped. As we point out in the report, these numbers would have been inconceivable only a decade ago.
The full report interrogates the fault lines of retail's current omnichannel moment, examining areas in which both in-store and online retail can grow. How can online match in-store's comparatively easier return processes, sociability, and impulse browsing? Similarly, how can in-store compete with online's relative convenience and affordability? Is wardrobing (purchasing, using, and then returning items) more likely online or in-store, and how can retailers endeavor to prevent it.
Find out the answers to these and many more questions by downloading the 2018 Retail Industry Report.