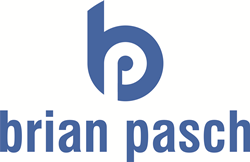 SAN FRANCISCO (PRWEB) January 25, 2019
2019 AWA Award Winners Are Announced
Brian Pasch, an industry leader in automotive marketing strategies, online education, and marketing intelligence, is pleased to announce the winners of the 2019 AWA Awards.
The AWAs were started in 2008 to recognize the best vendors in automotive digital marketing. Since then, they've become a benchmark in the automotive industry for innovative products in technology, design, search marketing and social media.
This year, over 150 industry leaders were in attendance as they awaited the reveal of this year's AWA award recipients. This year's lineup especially impressed the product review team and showed true innovation that continues to move the automotive industry forward. Brian is honored to hand out awards to dozens of deserving products and two outstanding individuals.
The categories for the 2019 AWAs included Lighthouse Award, Websites (US & EU), Sales Process (US & EU), Social Media, Website Merchandising, Marketing Automation, Digital Retailing, Digital Marketing, Fixed Operations, and Business Intelligence.
The individuals honored, Jim and Bridget Fitzpatrick, were recipients of the coveted 2019 AWA Lighthouse Award which recognizes individuals who have invested their passion and skills to improve the automotive community.
Here is a complete list of winners of the 2019 AWA Awards:
Lighthouse Award
Jim Fitzpatrick
Bridget Fitzpatrick
Websites – U.S.
Innovation Leader: Dealer eProcess: RESSponsive 3.5 Websites
Rising Star: Team Velocity Transact
Rising Star: Fox Dealer
Peak Performance: Dealer Inspire Website Platform
Peak Performance: fusionZONE Automotive Websites
Peak Performance: DealerSocket: DealerFire Website Platform
Enterprise Class: Dealer.com Website Platform
Enterprise Class: CDK Global Automotive Websites
Websites – EU
Smilenet: Top Website Platform
WeBuildRetail for EU
Sales Process
Innovation Leader: DriveCentric CRM
Rising Star: CarNow: UpNow
Rising Star (EU): #DCDW: Call Track Manager
Conversica: AI Sales Assistant
DealerSocket: Blackbird CRM
Dominion Dealer Solutions: Dominion Vision CRM
Nextup
Calldrip
Social Media
Rising Star: CDK Global: Social Suite
Dominion Dealer Solutions: Prime 360
Website Merchandising
Rising Star: Dominion Dealer Solutions: C.A.R.Score
Rising Star: Edmunds Trade-in Tool
Rising Star: TradePending: Superlatives
CarNow: Message Now
Dealer Inspire: Conversations
Dealer.com: Managed Content & Creative
SpinCar: Mobile Capture Application
TradePending: SNAP
Marketing Automation
Innovation Leader: Client Command
Outsell 5.X
Dominion Dealer Solutions: DealActivator
Fixed Operations
Rising Star: fusionZONE FastSuite
Innovation Leader: AutoLoop Service Suite
Conversica: Automotive Service Assistant
DealerSocket Service Suite
Digital Retailing
Innovation Leader: CarNow BuyNow
Rising Star: Dealer eProcess: SARA
Rising Star: MAXDigital: MAX Path to Purchase
CDK Global: Connected Store
Dealer inspire: Online Shopper
Dealer.com: Accelerate Digital Retailing
DealerSocket: Precise Price
Digital Marketing
Innovation Leader: Dealer Teamwork: The MPOP
Innovation Leader: Team Velocity: Apollo
Rising Star: LotLinx SEM/AI/
LotLinx: TURN 3.0
Dealer eProcess: CARoi
Dealer.com: Experience Optimization
TapClassifieds: Sold.Cars
The Vanguard Award
Dealer eProcess
CarNow
Copies of the 2019 Automotive Website Awards Research Report & Buyers Guide can be purchased here.
PCG will be accepting applicants for the 2020 Automotive Website Awards beginning in June.
About Brian Pasch
Brian Pasch has been actively involved with automotive franchise dealers since 2005. Brian has authored six bestselling books for the automotive industry: "Automotive Marketing Playbook," "Who Sold It?," "Swimming with Digital Sharks," "Mastering Automotive Digital Marketing," "Selling Cars in a Digital Age," and "Unfair Advantage." Also available in electronic format, Brian's books are being used at Northwood University to educate the next generation of automotive professionals.
Brian is an active conference speaker, 20 Group presenter, and coach to both dealers and members of the vendor community. He has presented workshops at NADA, Digital Dealer, DCDW, DrivingSales Executive Summit, Kain Automotive Workshops, Innovative Dealer Summit, Automotive Engagement Conferences, Automotive Boot Camp, AutoCon, VinWorx, TrueCar Dealer Summits, and the Digital Marketing Strategies Conference.