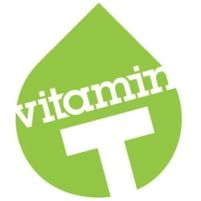 LOS ANGELES (PRWEB) November 30, 2018
Representatives with Los Angeles-based Vitamin T announced today that it has released a new report that reveals 2019 creative design trends.
"We spoke to our experts, clients, and talent to gain insights that will help customers stay up-to-date on emerging trends in 2019," said Susie Hall, president of Vitamin T. "These exciting trends will impact their creative and marketing efforts next year, so what better time than now to start preparing."
The report, according to Hall, empowers those who read it with insights for 2019, which is just around the corner.
"While you may be still focused on wrapping up 2018 projects, we've got our finger on the pulse of what's to come, and it's all about customer-focused creative and design—augmented reality, atomic design systems, and more," Hall stressed. "If you want a sneak peek at the trends that are coming your way, plus insights from industry experts on how they'll affect your work next year, read our 2019 guide, which is filled with the most important trends in creative and design for the coming year, and why these trends are crucial to customer experience," Hall added.
The report provides insights on various creative trends. A few of those include: AR/VR makes the leap into the browser; Variable fonts and delivering more seamless customer experiences; The changing role of prototyping; Web performance as user experience; Design systems and scaling experiences across all touchpoints.
"As you can see, this report provides you with a wealth of knowledge and insight into what's to come in 2019, and we invite anyone who wants to be ahead of their competition to download a copy today," Hall said.
For more information, please visit https://vitamintalent.com/clients/why-vitamin-t and https://vitamintalent.com/what-we-do
About Vitamin T
Vitamin T is an innovative creative and marketing talent agency for some of the world's biggest and fastest moving brands. We combine technology and best-in-class recruiting practices to understand your unique needs and provide you with cutting-edge creative and digital talent, FAST. And we back up everything we do with a 110% money-back guarantee. We also provide subsidized medical, dental, and vision benefits, as well as a 401(k) plan—not to mention free online training through Aquent Gymnasium. To learn more, please visit: https://vitamintalent.com.
Contact Details:
Tim Donnelly, Media Contact
Phone: 323.475.7372
Email: tdonnelly(at)vitamintalent.com
Address: Vitamin T
5670 Wilshire Blvd #1000
Los Angeles, CA 90036